Upgrade
SpotiKeep always try to offer better services to our users. Free upgrade services will bring you a better using experience.
For old version program
When you launch Apple Music Converter, upgrade notification will pop up automatically. Click Get Update to install the latest version of the program. If you don't the latest one, you can click Remind me later to keep the old version.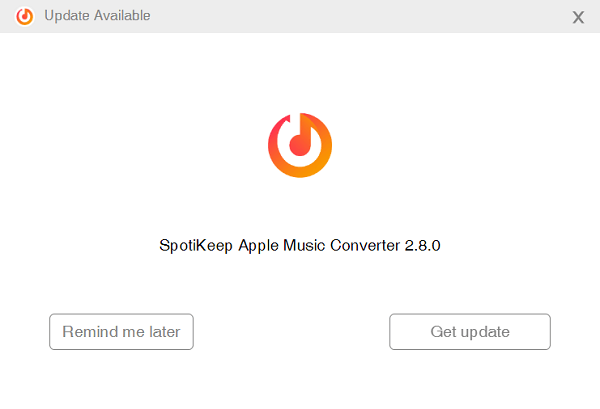 For new version program
If you want to check if there is an update for your program, you can open the menu and click Check Update to have a check. It will have no answer when your program is already the latest one. If there is a Update Available notification pop up, you can install the new version to your computer.