Spotify is one of the best music apps going around in the world. Music is the best companion to go on a journey or maybe motivate yourself before a crucial game or a hardcore exam. However, it's not easy to enjoy your Spotify music on an MP3 player because the soundtracks on Spotify are encrypted. Today we will recommend and review seven perfect Spotify MP3 players to enjoy this music flawlessly.
There're two ways to play Spotify music on an MP3 player. One is to download Spotify music to MP3 format and move them to any MP3 player. Another way is to buy an MP3 player that supports Spotify.
CONTENT Part 1. How to Play Spotify Music on Any MP3 PlayerPart 2. 7 Best Spotify MP3 Player You Must HaveFinal Words
Part 1. How to Play Spotify Music on Any MP3 Player
How to put music on an MP3 player from Spotify? Want to listen to Spotify playlists yet don't want to purchase a Spotify MP3 player?
You can listen to Spotify music offline if you have a premium Spotify membership. But, Spotify doesn't offer MP3 downloads so that their music streams stay protected from being stolen or copied. You cannot even copy the song from its downloaded path because it is converted into small bits and pieces by Spotify, not in the MP3 format.
Suppose you don't own a portable Spotify player device, and you want to transfer all your Spotify music to an ordinary MP3 player that is not compatible with Spotify. In that case, you can still listen to your favorite Spotify playlists on an MP3 player by converting the Spotify songs into MP3 format and then transferring them to your desired device for trouble-free offline listening.
The software that can achieve this goal is Spotikeep Spotify Music Converter, which allows you to convert Spotify URL to MP3 without Spotify premium. It is effortless to handle, even if you are not familiar with any such software. Here are the steps on playing Spotify music on any MP3 player with SpotiKeep Converter's help.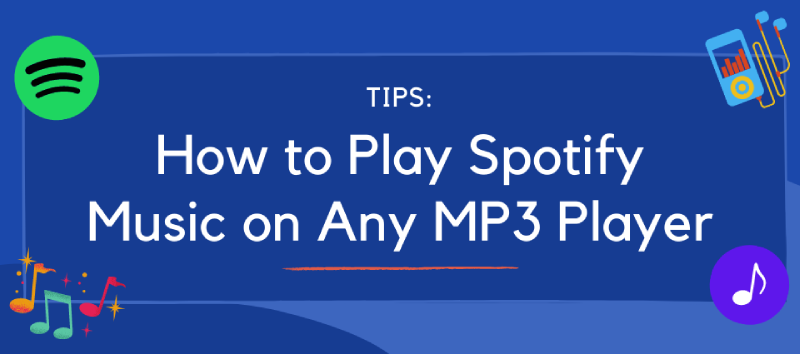 Step 1. Download SpotiKeep Converter and install it on your device. It is available on both Mac and Windows systems and is free to download. When you launch the program, it'll display a dialogue box that asks you to register. You can select the trial version to enjoy a 30-day free trial.
Step 2. Go to Spotify and select the song that you want to convert to MP3. Please copy the link of that song and paste it in the Spotikeep Converter, where there is a blank bar at the top that says "paste the URL here. "
Step 3. After pasting the Spotify song link, select the "Add File" button next to the bar where you pasted the URL. This action will add that song to the queue. You can also add more than one piece by pasting the URL of each song and clicking the "Add File" button.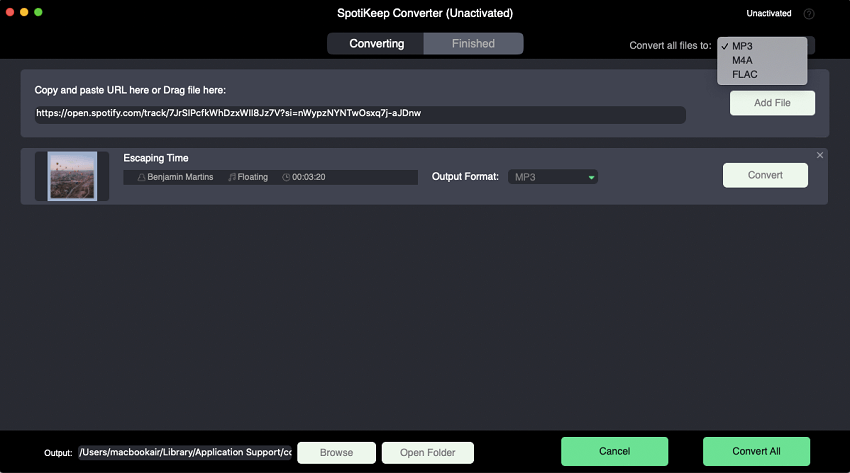 Step 4. Choose your required output settings. This step is not necessary as the default output format is MP3. You can still customize the converted song's output path and edit the sample rate and the bitrate using the hamburger menu.
Step 5. Once you are satisfied with everything, you can return to the main interface and click the "Convert All" button. This action will initiate the conversion of your favorite Spotify song to the MP3 format. The converted songs will show in the "Finished" tab.
Step 6. Connect your MP3 player with your computer using the USB cable. Your computer should automatically open the storage folder of the MP3 player. Then click the "Open Folder" tab on SpotiKeep Converter to find the Spotify music you just downloaded. Now copy and paste the music to the folder of your MP3 player.
That's it! You've successfully ripped and transferred your Spotify music to an MP3 player that is not Spotify-supportive. Spotikeep Spotify Music Converter allows you to convert Spotify songs into MP3 format without having the premium Spotify membership. It is very easy to use and fast. It is available on Windows and MAC.
Part 2. 7 Best Spotify MP3 Player You Must Have
1. Mighty Vibe Spotify Music Player
Mighty Vibe is a tiny, portable, lightweight, and decent-looking Spotify MP3 player that allows you to listen to your favorite playlists and podcasts offline. This Spotify MP3 player will enable you to enjoy interruption-free music without worrying about emails or replying to chats. It comes with voice navigation, so it keeps you away from un-necessary screen time. You can hit the gym and stay focused while listening to your favorite music without using your phone.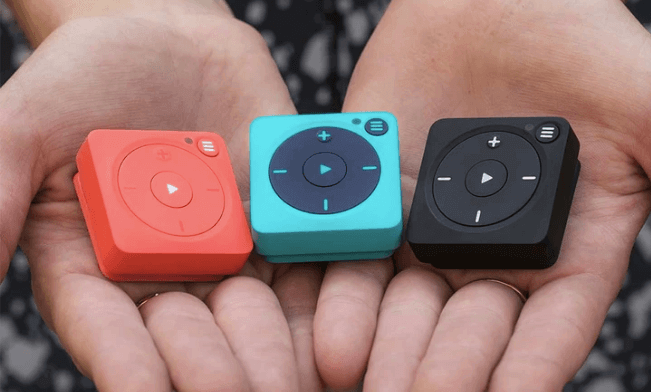 Pros:
* Lightweight and easy to carry
* Offline player

Cons:
* Needs to be connected to WiFi regularly to sync podcasts
Price: $99.99
2. iPod Touch (Spotify Compatible MP3 Player)
The only iPod that can be used as a Spotify MP3 player is the iPod touch. It is because only the iPod touch has an AppStore to download Spotify. You can enjoy trouble-free music streaming on your iPod touch. All you have to do is download the Spotify app from the AppStore just like you have to on your iPhone, and everything else is similar to the iPhone.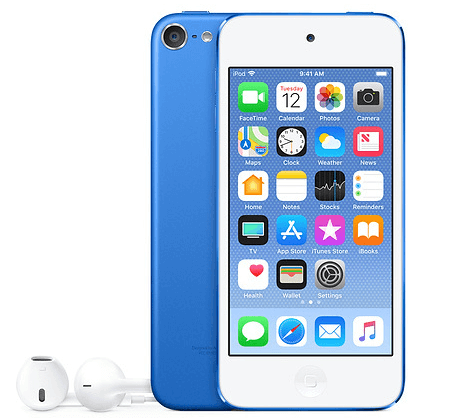 Pros:
* Supports all Spotify plans
* You can save playlists and listen to them offline later
Cons:
* Spotify isn't compatible with the first generation of iPod touch
Price: $199-$399
3. Sony Walkman MP3 Player Spotify
The NWZ-A Series, Sony Walkman portable music player, is the sleekest high-quality audio player Sony produces. We recommend it to people who listen to music casually. It has an excellent sound quality, but if you are a hardcore music lover and want the best possible sound experience, the NW-ZX2 High-Resolution Walkman is the perfect MP3 Spotify player for you. It can restore the quality of broken MP3 files making it one of the best MP3 Spotify players.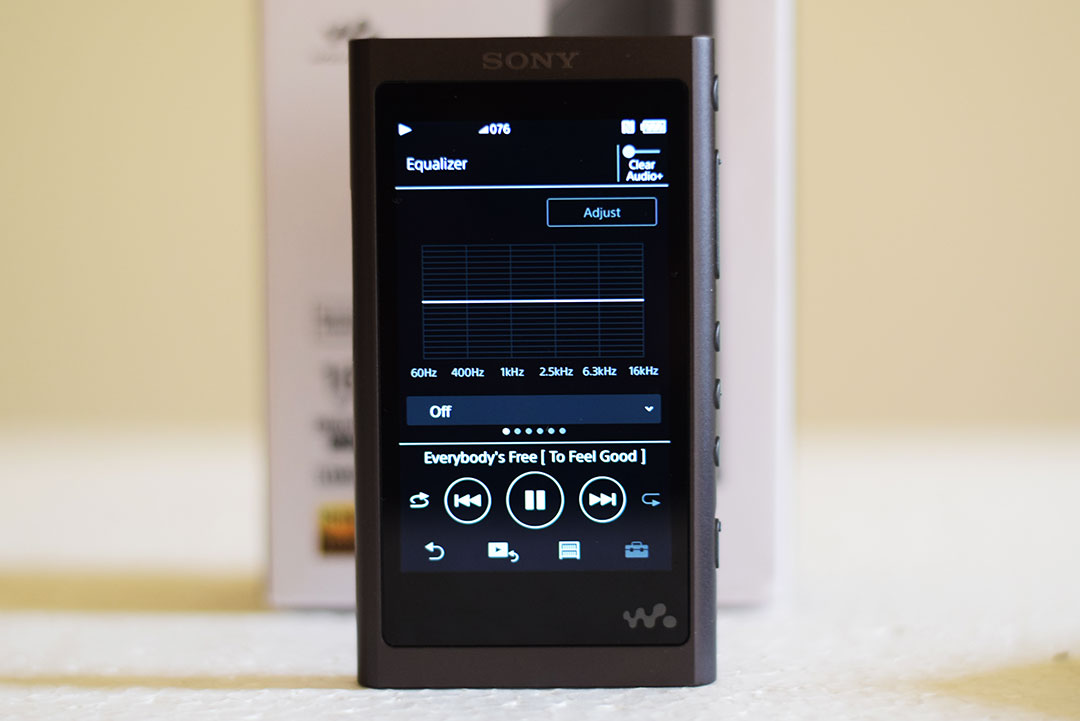 Pros:
* Different audio modes to meet your requirement
* High-Res quality audio
Cons:
* Connecting to your Bluetooth headset is troublesome
Price: $298
4. FiiO M6 MP3 Player with Spotify
FiiO M6 MP3 Player is an easy to carry, tiny Android MP3 player based on the Exynos chip. It comes with 2GB storage and has a 3.2-inch screen. It supports WiFi, Airplay, and USB Dac as well. It has c-type connectivity and supports Spotify with a bezel-less design that is pleasing to watch and makes this Spotify MP3 player look attractive. Its large battery and Airplay feature make it stand out among all other players. It comes with a Micro SD card support up to 2 TB, so less space will not be an issue with this product.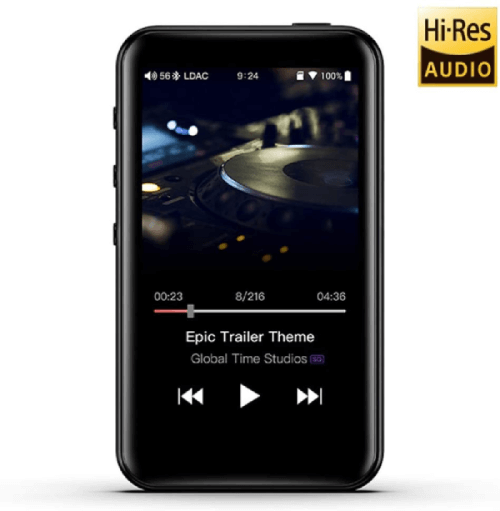 Pros:
* Supports DSD (Direct Stream Digital) and USB audio output at various sampling rates
* You can remotely control it after pairing it with your smartphone
Cons:
* The Exynos processor is limited in functionality
Price: $129.99
5. AGPTEK MP3 Player with Spotify
The AGPTEK MP3 Payer Spotify comes in black color with 16GB of storage. It is a 5-inch Android MP3 player with Spotify support that will allow you to stream and download Spotify music. It also has Bluetooth connectivity and a rechargeable battery so that you can play music for a long time. Being an Android MP3 means you can enjoy all Android device features on it except the ones that require a camera. It's a handy Spotify MP3 player for children who love to listen to their tunes.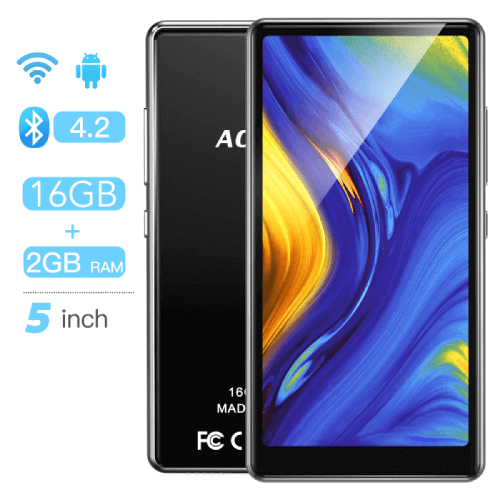 Pros:
* Google Playstore support
* Micro SD card support
Cons:
Price: $92.14
6. AGPTEK WiFi MP4 Player with Bluetooth
This 4-inch AGPTEK WiFi MP4 Player with Spotify support is an Android-based portable music player that enables you to listen to your favorite playlists and songs in different formats. It has Bluetooth WiFi support, so you can download your favorite Android apps or transfer songs to other devices via Bluetooth. It supports playback for 20 hours that can make your long traveling easier.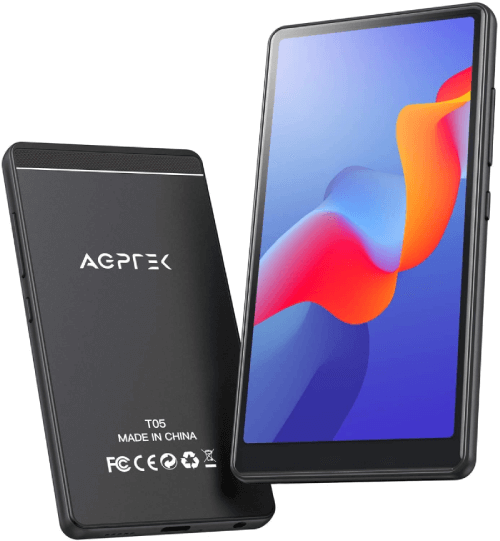 Pros:
* Exceptional sound quality
* Price friendly product
Cons:
* The display is not bright enough, even at maximum brightness
Price: $64.99
7. JVC KD-X270BT Spotify Player Device
JVC KD-X270BT WMA/MP3 Spotify Player device is a digital MP3 car player with a built-in amplifier and Bluetooth support. It has USB support, AUX support to play music from USB or any music streaming device. You can connect your phone to it with Bluetooth and enjoy Spotify playlists with a better sound experience. It also has a USB 1.5A connection that enables you to charge your device on the go. A digital player without CD support is ideal for long journeys without worrying about battery life because it will keep playing songs unless your car runs out of power.



Pros:
* Connects multiple devices at once
* Amazing sound quality
Cons:
* The small buttons are a little challenging to use
Price: $69.95
Final Words
We've listed every MP3 player that can work as a Spotify player device to play your favorite Spotify songs and playlists on the go. You may go with any of these mentioned products because all of them are pretty popular. In case you don't want to buy a Spotify MP3 player, you can listen to your favorite Spotify songs by using Spotikeep Converter. This converter allows you to download and convert your Spotify music to MP3 so that you can play your Spotify music on any MP3 player that is not compatible with Spotify.
Apple Music Converter
Convert and Save your favorite songs from Apple Music Permanently for Free.
Don't miss a moment of the Music you love.
Spotify Music Converter
Download Spotify songs, albums and playlist Permanently for Free.
Don't miss a moment of the Music you love.