What is Spotify premium family plan, and how much does it cost in 2021? Is it worth the money? With more and more users adding up to Spotify's consumer base, it's imperative to know the best deal there is in the whole Spotify premium lineup.
So, let's see what the Spotify family plan costs and what features this package brings.
CONTENT Part 1. Does Spotify Have a Family Plan?Part 2. How Does Spotify Family Plan Work?Part 3. Spotify Family Plan CostPart 4. Is Spotify Family Plan Worth the Money?FAQ of Spotify Premium FamilyFinal Verdict
Part 1. Does Spotify Have a Family Plan?
If you are reading this, you might already know that Spotify does have a family plan. It shares all the glory and features of any other high-end music application. The purpose of Spotify's premium family plan to exist is to cover the music needs of up to six family members. It is convenient and heavily discounted. All six members have access to the same features as that of an individual premium account.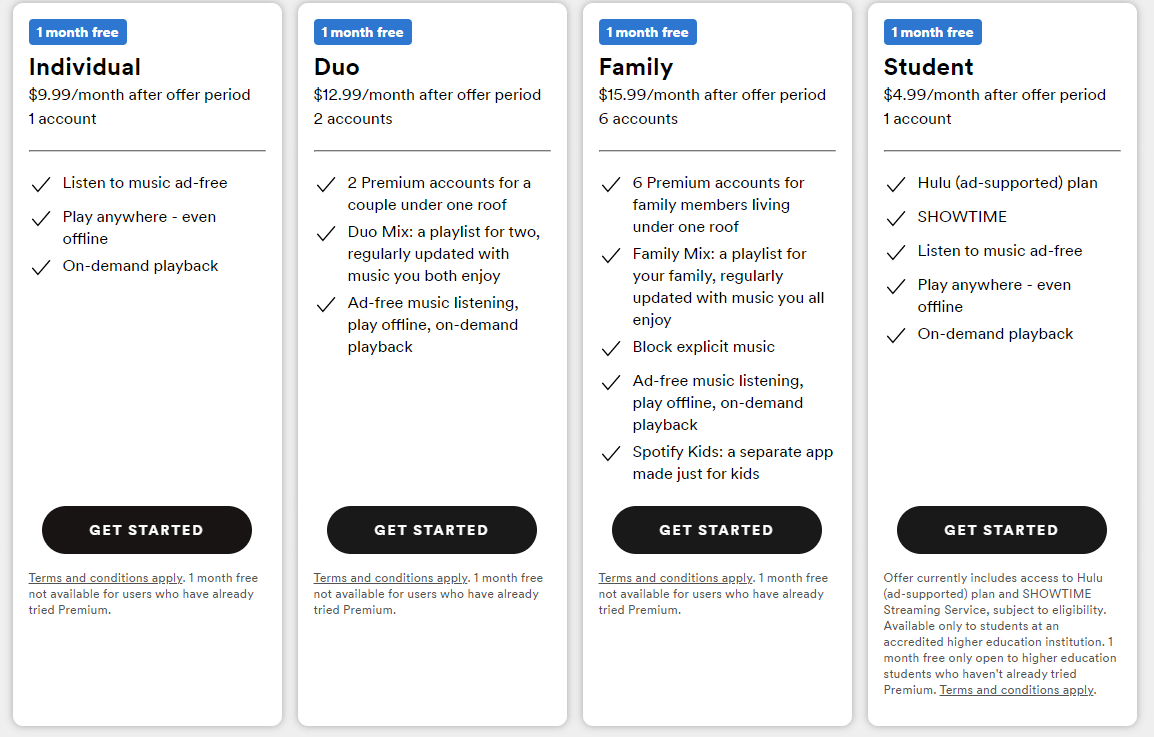 Though all six accounts share a single roof, they have all the privacy they need. One is the parental account which holds access to all accounts. But the rest of the five accounts are separate and don't have access to the other accounts in the same bracket.
Part 2. How Does Spotify Family Plan Work?
So how does Spotify's family plan work? All of us have used Netflix at some point. So if you buy an ultimate package with 4 UHD screens, you pay once but get access to all four different screens. Spotify replicates the same concept. Under a Spotify Family plan, users get access to six other accounts. With separate id and admin. Only the parental account will have to pay $15.99 per month, and the rest can enjoy unlimited music with crisp quality for the whole month.
It's like having six different individual accounts under one hood. Six personal accounts will cost you $60, but you get all of that for $15.99 per month with Spotify's premium family plan. Certain exclusive features are only limited to the Spotify Family plan. Like family playlists which get regular updates for the whole family. As this account is for the entire family, the parental account can block any explicit music.
Spotify Family plan allows access to a separate music application called Spotify kids. It has exclusive kids-only content. Spotify offers special offers to enjoy any of its plans for free for one month. Go to Spotify premium plans to explore more.
Part 3. Spotify Family Plan Cost
Price may be the most significant concern for most of you people. And it's your right to know whether you are paying a fair amount of money on a luxury subscription. So let's break down the price of Spotify's premium family plan. Spotify has recently bumped the price of its premium plans for the UK and some parts of Europe. So now you are getting a Spotify premium plan for $15.99/month instead of $14.99 per month.

Spotify premium family plan cost is quite convenient and savings if you relate it to other packages of the same music service. The music industry is highly competitive, so all other music streaming applications provide almost identical packages in the exact amount. The only difference being the utility and convenience of the application that you are using. It's important to know that you can enjoy all premium plans of Spotify for free for one month.
If you want to enjoy Spotify premium family plan for a more extended period, you can check out this tutorial: How to Get Spotify Free trail: 1 Month, 3 Month & 6 Month?
Part 4. Is Spotify Family Plan Worth the Money?
The center point of all this conversation is whether the Spotify Family Plan is worth it? Yes, it's worth it. Let's quantify Spotify Family Plan. So Spotify Family Plan is six individual plans under one shell. If you break that down, you will realize that six individual premiums cost you $60. Instead, you get the same for $15.99. with added benefits like access to the Spotify kids application. It's a bargain to get a Spotify Family Plan.
If you still find it too much to pay for, you can always go for Spotify premium free or a third-party application to download Spotify music. Well yeah, there are some downsides like not being able to download music in the best quality, or losing metadata information, or sometimes unusable formats like Ogg Vibs. If you want a replica of what you have in Spotify bit as your offline music, go for SpotiKeep Converter.
SpotiKeep Converter is an offline MP3 extractor for Spotify. It lets you download songs of the same quality as Spotify. At the same time, the converter removes DRM (Digital Right Management) and enhances the output audio to MP3 formats. On top of that, you won't need a Spotify premium account, saving you $120 annually. Have a glimpse of headlining features of SpotiKeep Converter before we dive into the download process.
Extract Spotify music to MP3, M4A, AAC, FLAC, and WAV
DRM removal of all Spotify copyright-protected music
Lossless output audio quality up to 320 kbps
Batch downloading and converting
Retains original metadata information
If you haven't downloaded SpotiKeep Converter yet, please download from the download option on your screen.
So we can skip directly to the download process. Here is a complete tutorial on how to download and convert Spotify to MP3 using three simple steps.
Step 1: Copy the URL of the song you want to download and paste it on the empty URL bar in the SpotiKeep Converter, and then click Add File. You can find the URL directly from your web browser hence eliminating the need for Spotify premium.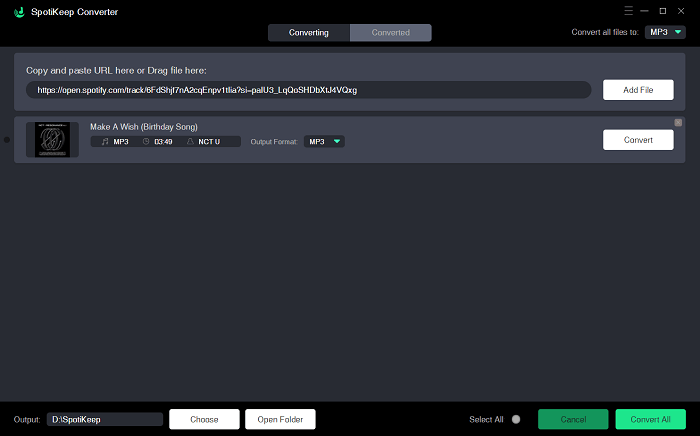 Step 2: Select the output format for your file by clicking on the toggle present at the top right corner. Select in between the output format options with the help of a single click.
Personalize the storage location you want your file to be saved in by pressing the Browse option at the bottom left of the screen. You can select any location from your local drive. Then click on Save.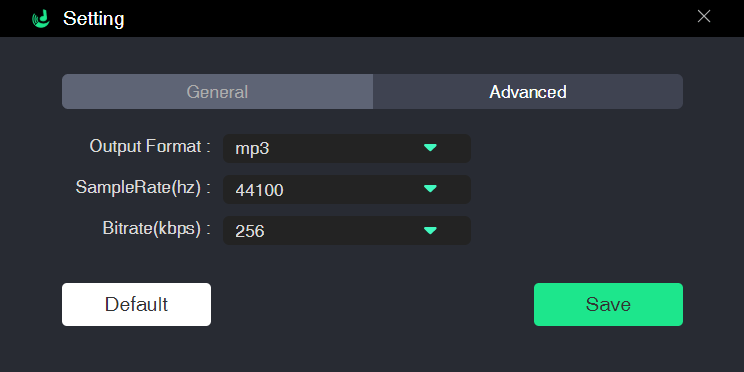 Step 3: In the end, all you have to do is convert the selected music into your desired format. Click on Convert at the bottom right. The whole process will jump into action effortlessly with the different ETA of each song. You will be able to identify the pieces on your local drive once the download process is complete. The same thumbnail, quality, and everything good on Spotify remains.
FAQ of Spotify Premium Family
1. Can I Get Spotify Premium Family with Hulu?
Spotify first introduced the ad-supported version of Hulu in its student bundle. And since then, it is exclusively available in student plans - any users who switch from student plan to Spotify Family Plan or individual plan lose access to Hulu. The only way of getting it back is to subscribe to the Student package.
2. Does Spotify Premium Family Require the Same Address?
In its recent updates, Spotify enforces its Family plan users to verify their locations through Google Maps. The thought behind doing so is that Family Plan is only applicable for individuals living under the same roof. So the next time you buy the Spotify Family Plan, make sure to gather your loved ones under one roof. So that you are eligible for six accounts for $15.99 under one roof.
Final Verdict
Spotify holds a 34% market share in the second quarter of 2020. So much capital doesn't necessarily mean it plunges on its users for every extra feature or accessibility added, much like Apple. It offers some pretty exciting discounts on Spotify Family Plan. It may sound too good to be accurate at first that you can enjoy six premium accounts for the price of less than two. It's a complete bargain if you consider the features, music, and legacy of Spotify.
If you are into saving some extra bucks, you can go for the SpotiKeep Converter. More or less, Spotify family Plan is the total package. We hope we try to cover everything related to the Spotify Family Plan that you need to know. If there is anything that's left, please let us know in the comment section below.
Apple Music Converter
Convert and Save your favorite songs from Apple Music Permanently for Free.
Don't miss a moment of the Music you love.
Spotify Music Converter
Download Spotify songs, albums and playlist Permanently for Free.
Don't miss a moment of the Music you love.