"YouTube Music vs. Spotify, how do I choose?" "Is Spotify or YouTube Music better?" There're plenty of quires like these on Reddit, Quora, and other music forums. It seems like a headache for music lovers to pick one of these prominent industry leaders. If you also have this dilemma, you may find some understanding and new ideas in this article.
CONTENT Part 1. What's Spotify & YouTube Music?Part 2. YouTube Music vs. Spotify, Which is Better?Part 3. Is Spotify or YouTube Music Better?
Part 1. What's Spotify & YouTube Music?
Spotify is well-known music streaming app founded on 23 April 2006 and launched on 7 October 2008. It can be an excellent choice for the true lovers of music, a digital podcast that brings millions of songs and contents to its users from all over the world. Search for the music or podcast you love, have it, and enjoy yourself while listening to it. The free tier comprising of the all-basic features is available for the users. Still, if the users have a great taste in music and want some delicious features, they can switch to Spotify Premium, and surely you will not be disappointed.
YouTube launched YouTube Music on 12 November 2015. Users can browse music based on genres, recommendations, and playlists. After years of development, now YouTube Music users can listen to a million official songs with better audio quality for free. Along with the free version, YouTube Music has put its users at an advantage by serving them with YouTube Premium, which comprises the notable features that construct a way to deliver joy and much satisfaction to passionate music lovers. If you want to enjoy the music without restrictions such as low audio quality, unwanted and teasing ads, and extraordinary audio quality, you should go with YouTube Music.
It may be complicated and confusing for one to choose between YouTube Music and Spotify, so considering the following features of YouTube Music vs. Spotify may help make a choice.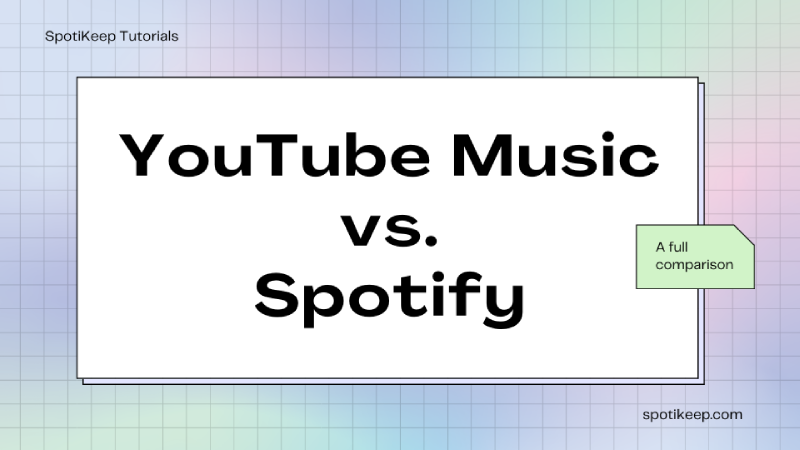 Part 2. YouTube Music vs. Spotify, Which is Better?
Spotify vs. YouTube Music: which offers better content?
Both music streaming apps give access to millions of tracks to their users; the only difference between the two when it comes to content is the availability of podcasts and video tracks. Spotify made available a massive variety of songs and provided fun to its users by making podcasts available. So, the app users who prefer podcasts do not separate app to enjoy the podcasts.
While YouTube Music provides only the music and music video, this lacks the podcasts' availability so that the user may switch to another app. But the YouTube Music consists of hundreds of music videos from all over the world and will provide much entertainment to users. Regarding both music platforms, those who prefer music videos can remain intact with the latter, and those are preferring podcasts will switch to the former one.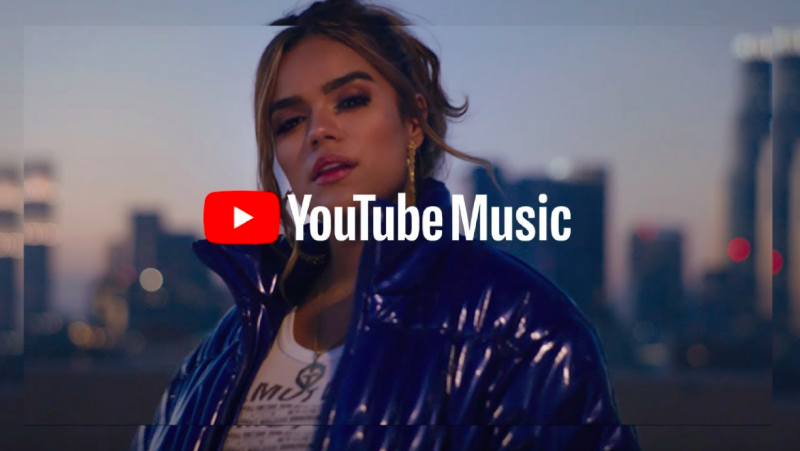 YouTube Music vs. Spotify: User Experience
The more the users feel easy and comfortable using a particular app, the more it is being liked. YouTube Music has a feature called "History" from where all of your recently played songs are there if you forget a particular track's name. But we don't recommend using this feature on the mobile app as it consumes significant data. The app cannot run in the background, which may be considered a disadvantage. You can easily view, delete, or pause the watch history on YouTube Music.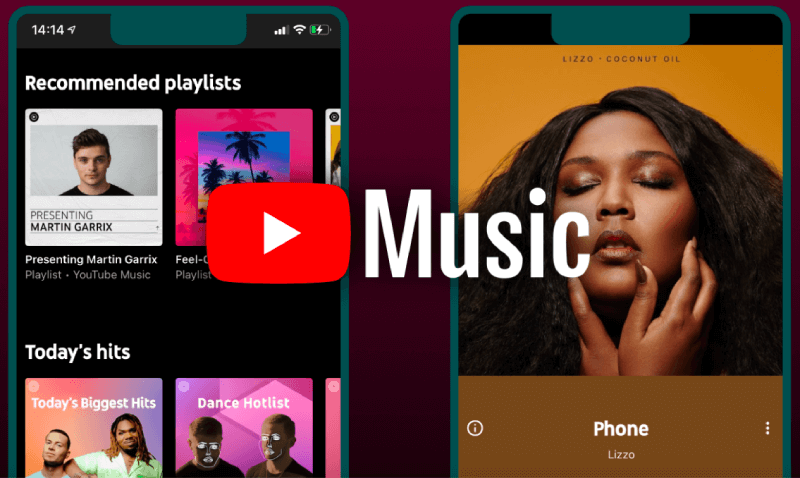 Spotify is also user-friendly, but it lacks the feature of "History"; the user cannot view recently played tracks. App has a sophisticated look with different categories popped on the thick background. The app consumes a lesser amount of mobile data and can also play in the environment. In this aspect, Spotify may be considered a better choice than YouTube Music.
YouTube Music vs. Spotify: Which is better for free users?
YouTube Music offers a free tier for its lovers and does not have any such limitations as they can skip any track that is not liked by them several times without any restrictions. The users also have the opportunity to play any song they want. The audio quality is not too supreme, limiting to a maximum of 128kbps. The tier may be accompanied by ads, making it sometimes trouble for the listener.
Spotify also serves the free tier and some restrictions as the user will only skip the track six times in one hour. Audio quality is much better; 160kbpswhen than that of YouTube Music, offline listening is not supported in both apps. Moreover, users can get free Spotify Premium for up to three months.
There is no apparent reason which app is better for free users; there is a draw.
Premium Subscription: Features, Plans, and Pricing
The Premium subscription of Spotify does not cost much and comes up with superior features. Including offline listening, high-quality audio, ads-free. Moreover, the user has the right to cancel the subscription anytime when deemed fit. The monthly subscription is $9.99, and the family plan is about $14.99 that can support up to six members under the same roof. These are not much heavy on the budget. If you have a Spotify gift card, you'll get a discount for purchasing the premium account.
YouTube Music also offers Premium subscriptions to its listeners. A monthly subscription is similar to that of Spotify; $9.99. and it also provides offline listening, high audio quality. A student plan of a monthly $4.99 premium subscription is also available. YouTube offers a premium subscription of $11.99 monthly, offering background playback and offline listening for YouTube videos and YouTube Music.
Spotify vs. YouTube Music: Music library and Streaming quality
According to this Spotify Usage and Revenue Statistics (2021), Spotify has 70 million soundtracks currently, and this number keeps growing at a rate of 60,000/day.
Spotify has an enormous music library as it provides its users with 70 million soundtracks. The listener has access to any of the tracks according to his/her liking globally. Spotify Premium has an excellent audio quality which is equal to 320kbps. The user can feel the significant difference when enjoying the Premium tier's audio quality. Spotify has made a prominent place in the market due to the superb audio quality.
YouTube Music does not offer such an immense number of tracks as Spotify. It doesn't lack much but is worth mentioning when it comes to the competition. The audio quality is limited to 256kbps, which is relatively low concerning Spotify. When it comes to the music library, YouTube Music also provides 70 million official songs.
When comparing the music library and streaming quality of both apps, it is clear that Spotify leads.
Spotify vs. YouTube Music: Who wins in offline listening?
You don't need to worry if you ran out of mobile data or the WIFI connection is lost because Spotify Premium lets its users enjoy offline listening. Getting bored or want to enjoy your favorite track, open the app and play your favorite soundtrack even if you do not have an internet connection.
Downloading Spotify as MP3 can be slightly complicated. But luckily, SpotiKeep Converter will help you convert music from Spotify to MP3 and keep the original quality. SpotiKeep can construct a way to rip the Spotify songs, playlist, and albums and save them as M4A, MP3, FLAC audio formats for offline listening.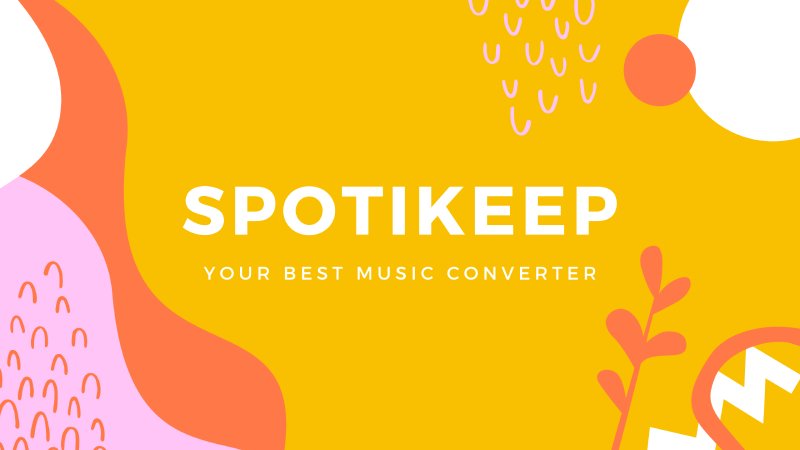 To start downloading music from Spotify to MP3, click the download buttons below, and you will get the converter. When you finish the installation, please follow these simple steps to keep your Spotify music as MP3 or other formats you like.
Step 1. Copy the "Spotify URL" of the music, album, or playlist you want to download, and put it into the Spotikeep converter. Then click the "Add Files" button.
Step 2. Choose the output format and output quality of the output music.
Step 3. Hit the "Convert" option, and SpotiKeep will start the downloading and converting process.
YouTube Music is also not far behind when it comes to offline listening; it allows passionate music lovers to enjoy their downloaded favorite tracks whenever and wherever they want. But your phone will need internet after every month to maintain the downloads. You can download the songs on YouTube Music in two ways.
Turn on "Smart Downloads": this will automatically download the tracks recently listened to by you in the history.
Choose the tracks or playlists you liked to download.
YouTube vs. Spotify: Which is better in music discovery?
When it comes to music discovery, YouTube Music serves its users with three types of personalized playlists. It has a feature called "Discover Mix" that provides about 50 known tracks per week. Another one named "Release Mix" contains the most recent tracks released by your favorite artists and some recommended tracks based on the listener's listening habits.
Spotify has a bundle of playlists for every genre and, of course relating to every mood. It is effortless to find any playlist depending on your taste, whether you are searching on your phone or a desktop. It also a chart highlighting the most popular songs of a particular country. This feature is not present in YouTube Music. You can say that the Swedish app is better in music discovery.
Part 3. Is Spotify or YouTube Music Better?
As we discussed, the main features of both apps are powerful and attractive. One app possesses some features but, the other one lacks them, like the audio quality of Spotify Premium is more refined compared to YouTube Music. Music video integration is absent in Spotify, but YouTube Music is blessed.
And in some cases, there is a draw between the two apps as offline listening and a meager budget monthly subscription is supported by both apps. It isn't easy to decide which one is better, but Spotify, with some of the extra upgraded features, maybe loved and preferred by most people, including the availability of podcasts, music library, and streaming quality.
YouTube Music vs. Spotify, which is the winner, in your opinion? Feel free to 2rite down your thoughts and share them with us in the comment.