According to the NCES (National Centre of Educational Statistics), almost 56.4M students in the US. To offer incentives to students, Spotify provides 50% off of their premium plan as a discount. Why pay full when you can save a lot of money by going for the Spotify Student Discount plan?
But how can you know if you are eligible, how to avail of it, and how to renew the plan? We have everything laid out for you in a progressive manner, so let's begin.
CONTENT Part 1. What Does the Spotify Student Discount Offer?Part 2. Spotify Premium Student Discount: Who's Qualified?Part 3. How to Get Student Discounts on Spotify?Part 4. How to Get Spotify Student Discount without Being a Student?Part 5. Spotify Student Discount RenewPart 6. Spotify Student Discount Not Working?FAQs of Spotify Student DiscountFinal Verdict
Part 1. What Does the Spotify Student Discount Offer?
What Spotify Discount offers is far more valuable than music streaming services. Spotify teases the fact on its official website that users of Spotify student discount can enjoy three mainstream services under one roof for $4.99. Let's rationalize and briefly point out what Spotify Discount offer gets you, or do it make you a deal?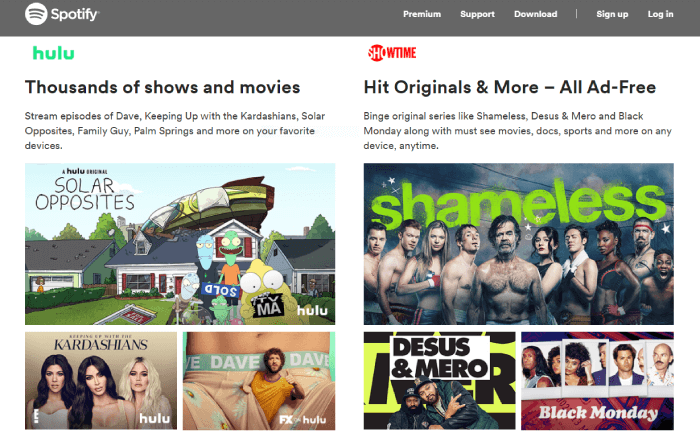 1. Spotify Premium
All ad-free premium music includes in this offer. There is no difference in terms of features of a regular premium and a Student Discount offer.
2. Hulu( ad-supported)
It's a movie and shows streaming service that enables a window to thousands of exclusive episodes of names like Kardashians, Family Guy, and more of these top-notch shows. This is an ad-supported plan so that you might encounter some ads, but it's not a dealbreaker. We get ads on YouTubes a lot these days anyway.
3. Showtime
Another media service, and this time it's ad-free, plus it broadcasts some of the top hits like Shameless, Black Monday, and more. You will see more Binge Original Series here. It's nice to have two media streamers by your side.
Part 2. Spotify Premium Student Discount: Who's Qualified?
Enrollment in a US Title IV accredited college or university and minimum of 18 years of age is eligible for Spotify Premium Student Discount. That's one thing to be a student in an accredited college or university, but how will Spotify know? Spotify uses services of a third-party verification called SheerID. SheerID works in compliance with the qualification criteria as per Spotify Terms and Conditions of Use.
You need to provide your details for an accredited college or university as proof that you are still enrolled. The validation happens after every 12 months. Spotify's student discount can only renew a maximum of 3 more times, which means that for a total of 4 years, Spotify Premium Student discount is available to use for them. After four years of high school or university, they will graduate anyhow, making perfect sense. If any student fails to verify after this period, their Student discount automatically becomes obsolete.
If SheerID fails to verify you using the details you provided automatically, you need to show proof in document form for verification purposes.
Part 3. How to Get Student Discounts on Spotify?
If you have read the above part and wonder how to get Student Discount on Spotify, here is your take. Here are your simple steps regarding how to add Student discounts to Spotify.
Step 1: Go to the Student Verification page on Spotify's official website. Sign up for your Account for Spotify.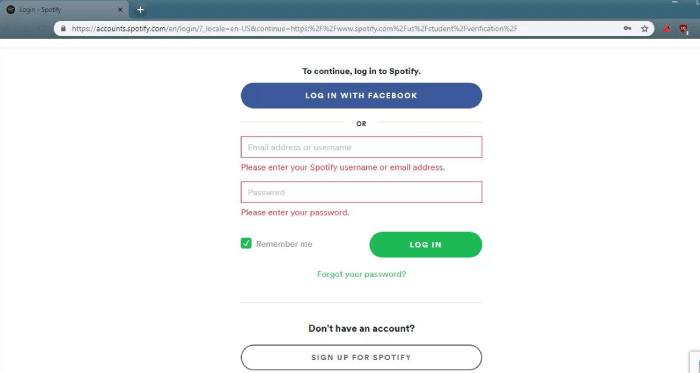 Step 2: Enter your detailed information as per on-screen instructions. Then click on Verify. SheerID can automatically verify your details, but you need to provide it manually if it fails to do so.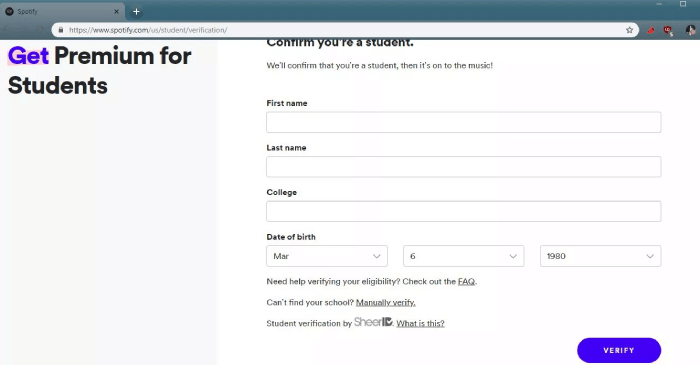 Step 3: Add your billing information so that Spotify can charge you $4.99 a month for a bundle of three exclusive services we discussed above.
Part 4. How to Get Spotify Student Discount without Being a Student?
We have searched quite extensively to answer your question well. But for what I found, Spotify using an automated verification if you are a student or not. Plus, if it fails to verify, you need to verify manually using some supporting documentation. It's hard to fake or manipulate such a level of verification. And even if you do, you are at risk of legal consequences.
So what's the deal? How to get a Spotify student discount without being a student. Answer me this, why would anyone try to get a 50% discount when they can have 100% both ethically and legally. Forget Spotify Student discount hack and hear me out on this. Use a professional Spotify converter and get all your Spotify music offline.
SpotiKeep Converter is your buddy to extract any audio you want from Spotify. Unlike other converters, it upgrades Ogg Vibs Spotify format to MP3 and removes DRM( Digital Right Management). Read for yourself about all features you can have with a converter that saves you over a hundred bucks annually.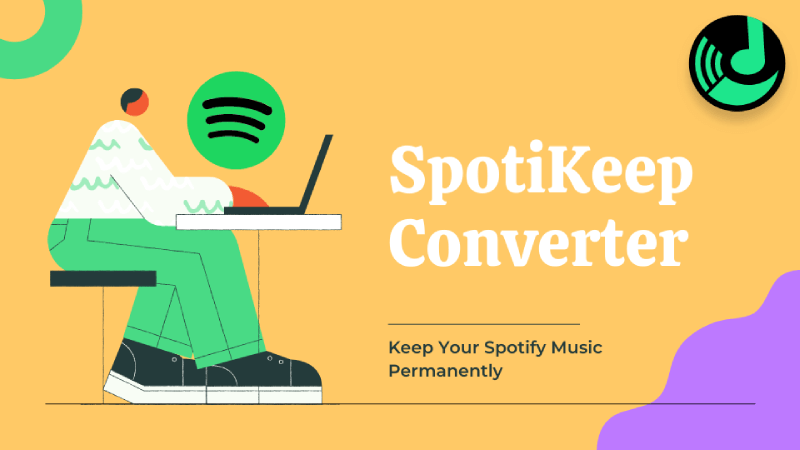 Let's take a quick look at the main features of SpotiKeep Converter:
Flexible audio formats including MP3, M4A, AAC, FLAC, and WAV
DRM removal for protection against Copyrights and patents
Lossless audio quality up to 320 kbps
Batch downloads with an added feature for alterable storage locations
Retains original metadata information of songs
Quick downloads for Mac and Windows at 5x and 10x, respectively
Want to enjoy a 100% Spotify premium discount right now? Here is how to download music from Spotify to MP3. Your take; follow three steps below to download your Spotify music. Before diving into the mainstream process, you need to have a SpotiKeep Converter for Mac and Windows using the download buttons below.
Step 1: Open the SpotiKeep Converter and Copy-Paste the link of the song you download in the URL tab in front of you. Then click on Add File to add your music to the queue. The batch download feature enables you to download multiple songs at once. All you have to do is to click on Add-File after every successful Copy-Paste.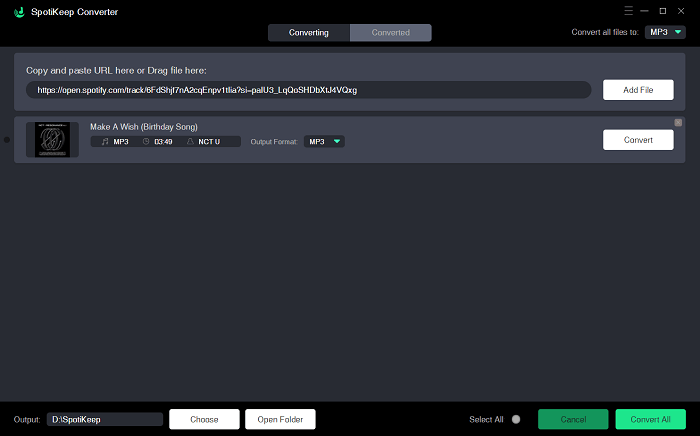 Step 2: Customize your output format using the toggle at the top right corner. Choose from any of the output formats with one click.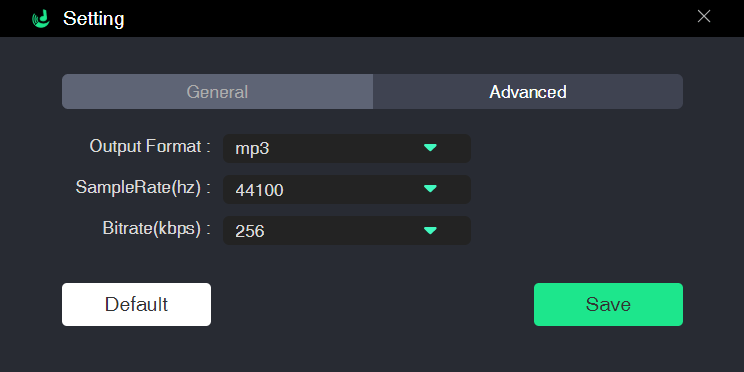 You can customize the storage locations of your song by tapping on the Browse option at the bottom left of the screen. Then select and save any remote location from your local drive.
Step 3: The final step is to convert the tracks into everything we have mentioned above. Click on Convert at the bottom right. Everything will seamlessly begin to happen with the different ETA of each song. Once the download is complete, you can see your pieces on the local drive. The same thumbnail, quality, and everything good on Spotify remains.
Part 5. Spotify Student Discount Renew
Congratulations on your Spotify Premium Student Discount. According to the Spotify discount Terms and Conditions, you have to renew student Discounts on Spotify on an annual basis. This gets important because, just like any other discount or free trial, Spotify will automatically charge you the total amount of $9.99 after the Spotify Premium Student Discount ends. So the question remains: How do I renew my student discount on Spotify?
Spotify has made it very confusing and challenging to renew Spotify Premium Student Discount. The best shot is once you get the email from Spotify before your student discount ends, you can finish it manually and apply again for renewal. If it already shifts from a student discount to a premium, here is your solution below.
Step 1: Go to your Account Page on Spotify. Log in to your Spotify account.
Step 2: Click on your profile switch on the top right. And click on Account. Then click on Available Plans on the left sidebar.
Step 3: Change your Spotify Plans from the Available Plans section below to complete the process.
Part 6. Spotify Student Discount Not Working?
As for all digital applications, it sucks at some point. We have a separate article on such topics as Spotify Shuffle Sucks, Spotify Keeps crashing, and more. So What are the possible reasons for Spotify Student Discount not working, and how to solve the problem? Here are the possible causes for Spotify student Discount to go rampage and their solutions.
1. Limited Renewals
Spotify only allows students to enjoy Spotify student discounts for a maximum of 4 years or three years of renewals. If you have already availed of all of that, you are no longer eligible for a student discount, even if you are a student.
Solution: You need to pay in full for a Spotify premium subscription to keep using the premium version. You can avoid paying for premium service by going for the SpotiKeep converter.
2. No Student Plan in Available Plans
Sometimes Spotify won't show you the student plans option in the application, making it frustrating and cumbersome to find answers.
Solution: Try logging in using the Spotify web browser and check for available plans there. This might help your situation.
3. Spotify Student Verification Failed
If non-compliance with the Terms and conditions of the Spotify Student discount happens, you might not get verified for a Spotify student discount, so what to do if Spotify student discount is not working in this situation.
Solution: If there is an issue with your student verification, you can do it manually when proceeding through the application for the student interface. Or you can read the terms and conditions for Spotify discount to check on what you are missing.
FAQs of Spotify Student Discount
1. What's the Spotify Student Discount UK?
Spotify offers a student plan at £5.99/month. Check on Spotify (UK) Premium for Students for more info.
2. Is There a Spotify Student Discount in Canada?
Yes, Spotify Discount in Canada is available for CAD 4.99. That's half of the original premium subscription.
Final Verdict
I was a student when I discovered exceptional services like Spotify. But unfortunate for me that I didn't have much knowledge about how to avail the opportunity. So, here is our little effort to bring you a total layout of the Spotify Student discount. You can know what it is, whether you're eligible or not, if yes, how to subscribe for Spotify Student Premium discount.
If you still have anything left unclear, we will be happy to help you. Let us know in the comment section your queries or thoughts about this article.
Apple Music Converter
Convert and Save your favorite songs from Apple Music Permanently for Free.
Don't miss a moment of the Music you love.
Spotify Music Converter
Download Spotify songs, albums and playlist Permanently for Free.
Don't miss a moment of the Music you love.