If there is anything music lovers cherish most, it is uninterrupted playing of their favorite songs. But then, what would you do in a situation where your favorite music streaming app crashes frequently? You would feel frustrated, right? Not anymore. If you have ever wondered why your Spotify app keeps crashing and you have been seeking means on how to fix the issue, read on. This article will address all of your concerns.
Part 1. Why Does Spotify Keep Crashing?
As a frequent Spotify user, there is the probability that you might have experienced a Spotify app crash. This incident may have happened several times, and you keep asking the same question every other user has been asking – "Why does Spotify keep crashing?"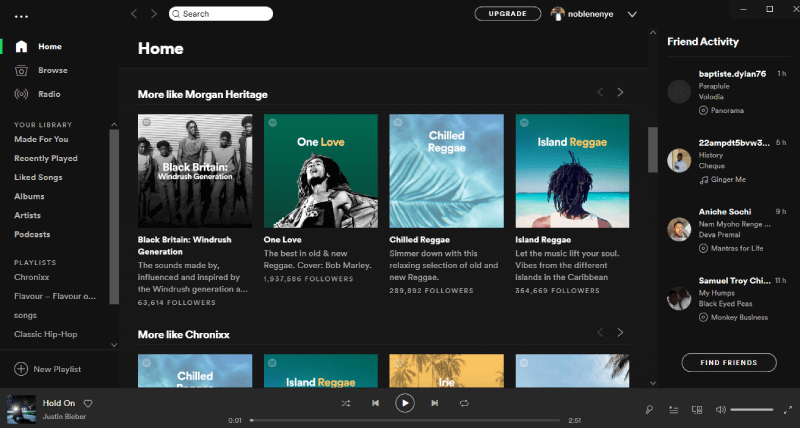 Spotify app crashes can manifest in different forms on a PC, iOS, Android, or web. On a PC, the Spotify software could constantly restart itself for few seconds, and the songs would play without any sound. On the iOS or Android enabled phones, the Spotify App could crash upon startup. Also, you could see a prompt message like, "Spotify has stopped working" while you are playing some random song. At other times, the Spotify App may refuse to connect to the server.
Now, you do not need to be freaked out by prompts such as this or the constant restarting of the Spotify software on PCs. There are several reasons why you may be experiencing a Spotify crashing event. The reasons range from the clash of software applications on PCs or Smartphones, memory issues between some mobile Apps or the device's internal memory problem, corrupt or cached files. The other reasons could be invalid settings, poor/no Internet connection, bad App update, server downtime, and so on.
NOTE: Have you ever encountered the situation when Spotify shows a prompt telling you "Spotify Can't Play This Right Now"? If yes, click the tutorial to fix the problem.
Part 2. Spotify Keeps Crashing: How to Fix the Problem
The causes of Spotify crashes are categorized into two: hardware and software related. Usually, most of the Spotify crashes are software-related, and you can fix the issues relatively quickly. You could do the following methods to repair a Spotify crash depending on the device you are using.
How to Fix Spotify Crashes on PC (Windows or Mac)
Step 1: If you experience a Spotify crash on Windows 10 or any other PC OS, close down all the open software applications and restart the PC.
Step 2: Relaunch the Spotify software and play some songs. This approach would generally solve the frequent restart of the Spotify software.
Step 3: Gradually relaunch any other software one per time. Give room for some minutes and observe what happens when each software is relaunched. This measure will help you to track down the particular software application that might be the cause for your Spotify's frequent crashes.
How to Fix Spotify Crashes on Startup
One of the likely reasons why Spotify App may crash on startup on Androids, iOS, or Tablets could be wrong updates. You can quickly fix it with a quick reinstallation. If this measure does not fix it, then you might have to do a clean reinstallation. Follow these steps:
Step 1: Go to your phone's Settings menu.
Step 2: Locate "Applications" and click on it. This is where all the installed applications on your phone appear.
Step 3: Scroll down to the Spotify App. Click on it. Then, click on "clear data" or "clear storage." This procedure erases all the configurations of Spotify on your device.
Step 4: Come back one step and click on "Uninstall." This procedure will uninstall the Spotify App from your device.
Step 5: Download a new Spotify mobile App from Google Play Store or App Store. Do a fresh installation and enjoy your songs. This approach allows you to start afresh and would generally fix the problems.
How to Fix Spotify Crashes Due to Network Connections
Sometimes, the Spotify App could refuse to work due to server issues. Sometime in early 2020, some users reported that they experienced a Spotify App crash. Facebook caused this particular crash event. An update to Facebook's SDK in millions of Apps caused them to crash. According to reports, Spotify was not the only app affected by this event, but it was the most noticeable.
Also, it is not unusual for Spotify users to experience some lag or lack of play occasioned by poor Internet signal or no Internet connectivity. If this situation arises, you may do the following:
Step 1: Activate your phone's "Airplane mode" for a few seconds and deactivate it. This measure possibly could help restore Internet connectivity to your phone.
Step 2: Restart your phone and relaunch the Spotify App upon startup. This measure will ensure that the phone's Internet connectivity is reset and reconnected after startup.
The above solution steps offered in the previous subsections are more like generalized procedures, but you can get specific solution procedures tailored to rectify certain issues for different mobile devices. Check this Spotify Answer of how to perform a clean reinstall of the app.
Ultimate Solution: Use a Spotify Downloader
For every problem, there is usually a more helpful solution to it. In this case, there is an ultimate solution to the Spotify App crashes. Guess what? You don't even need to be a Spotify premium subscriber to enjoy this solution. This ultimate solution is the SpotiKeep Spotify Downloader.
SpotiKeep Spotify Downloader is a music converter that facilitates easy conversion of songs direct from Spotify. Users can download and convert songs, albums, and playlists into several audio file formats such as MP3, M4A, WAV, and FLAC. The procedure to download and convert songs from your Spotify is stated as follows:
Step 1: Download the SpotiKeep Spotify Downloader on your PC.
Once the installation completes, launch the software. You will be prompted to activate the registered version. Ignore the prompt and click on "Continue Trial," which will last for 30 days.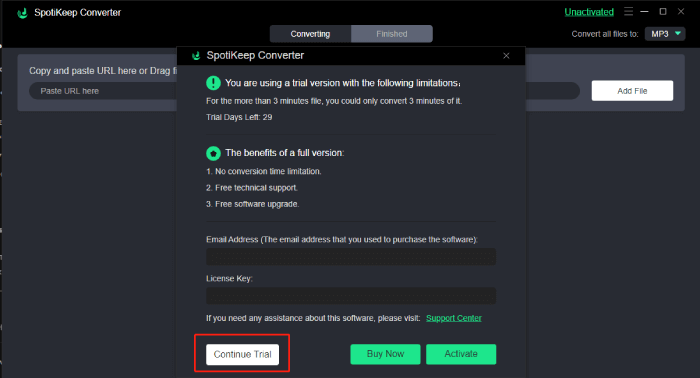 Step 2: Search for your favorite song, album, or playlist on Spotify and copy the link.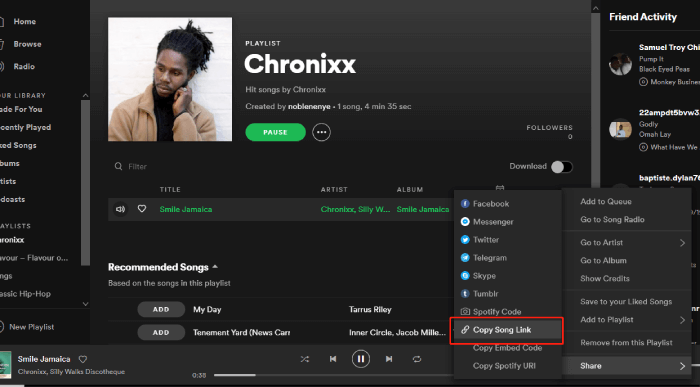 Step 3: Go back to SpotiKeep and paste the link you copied into the "copy and paste URL" bar. Then click the "Add File" button.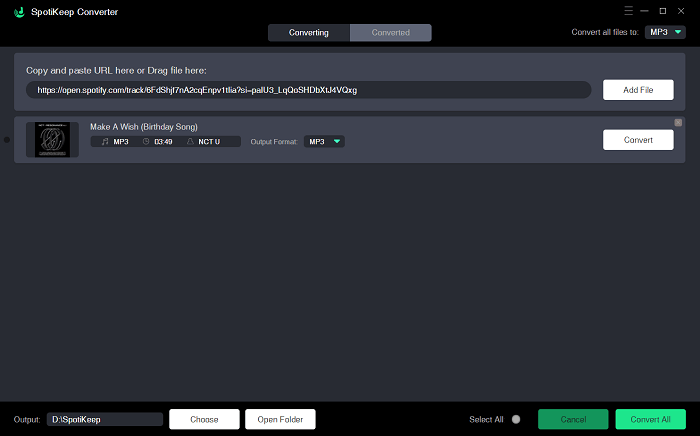 Step 4: Select some desired settings and the saving folder to save the converted files. Click on the "Output Format" button and select the desired audio file format for each file. But if you want to convert all the files to MP3 file format, choose the option at the top right corner as indicated. This will apply the option you choose to all the songs.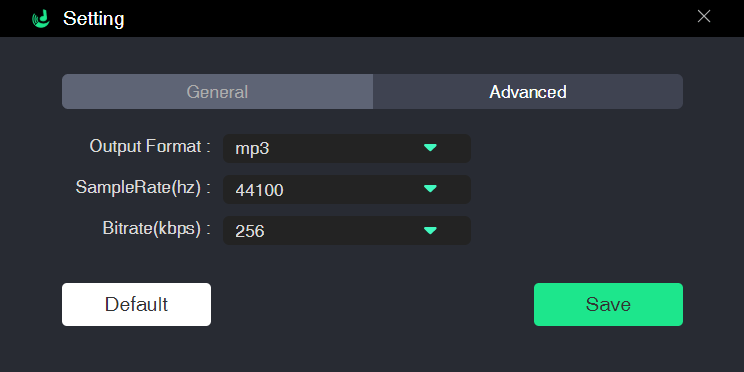 Step 5: Click on the "Convert" button against any song to convert a single file, or click on the "Convert all" button to convert the entire list of added links. When all the conversion process finishes, go to the folder location where the converted audio files are kept. You can then play the converted MP3 files without the need to use Spotify app.
Finale Words
Frequent Spotify crashes can be frustrating, especially if you do not have a better alternative to solve the problem permanently. In this article, we've covered the possible causes of Spotify keep crashing and shown you some solutions. Finally, the ultimate solution to the problem was offered in SpotiKeep Spotify Downloader, which can help you download and convert your favorite Spotify songs.
Let me have your thoughts about your experiences with Spotify App crashes and the solutions method you adopted. Please share this article with your friends to help them download their favorite Spotify songs with SpotiKeep.
Apple Music Converter
Convert and Save your favorite songs from Apple Music Permanently for Free.
Don't miss a moment of the Music you love.
Spotify Music Converter
Download Spotify songs, albums and playlist Permanently for Free.
Don't miss a moment of the Music you love.