Spotify premium can be an extra load to your monthly budget. Recharging your Spotify premium subscription, again and again, can also be quite inconvenient. Once you find the value doesn't match the price, you might want to cancel your Spotify premium. Whether you're using Android, iOS, Mac, or Windows devices, you can find the quick guide on how to cancel Spotify premium subscription in this post.
CONTENT Part 1. How to Cancel Spotify Premium?Part 2. Why do People want to Cancel Spotify Premium?Part 3. How to Download Spotify Music after Cancelling Premium?Summarize
Part 1. How to Cancel Spotify Premium?
Whether on Windows, Mac, iPhone, or Android devices, you all have to cancel the premium subscription via Spotify's website. Yes, Spotify's official website is the common platform that will help you to cancel your Spotify premium membership successfully. Below we are giving short-guides on how to cancel Spotify subscription on each of the possible options.
Canceling Spotify Premium Membership on Windows
Want to Cancel Spotify premium membership on Windows? Do as the following short guide.
On your computer or laptop, open your browser and visit the official website of Spotify.
Log in to your Spotify account.
Click on your profile to go to the Account
From the drop-down menu that appears on the screen, click subscription.
Now choose cancel from the options available and confirm your cancellation by tapping yes cancel.

How to Cancel Spotify Premium Account on Mac
Canceling your Spotify premium membership on Mac is just a matter of few steps. These steps include:
From the desktop, choose your preferred browser. It is up to you whether you want to use safari or any other browser.
Go to the Spotify homepage and enter your account details in the login portion.
Choose a subscription from the account option and click Change Plan.
The last step is to click yes cancel to confirm your Spotify premium cancellation process.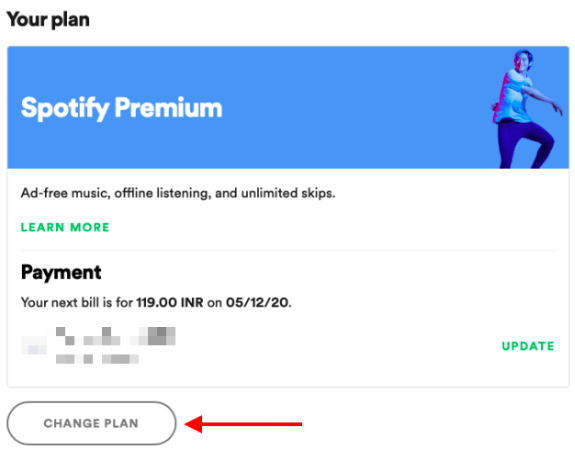 Cancel Spotify Premium Membership on Android
Another way to successfully cancel Spotify premium subscription is to do it on Android. Here's a quick guide on how to cancel Spotify Premium on Android.
Tap on a browser on your Android phone, and go to the official website of Spotify.
From the login page login to your Spotify premium account by entering your username and password
Select subscription and click cancel.
Now choose cancel premium and confirm it by clicking on yes cancel.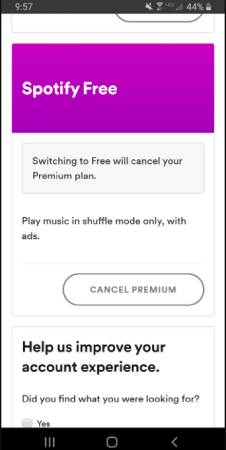 How to Cancel Spotify Premium on iPhone
You can cancel Spotify premium membership on iPhone in two ways.
For canceling your Spotify premium account subscription via Apple ID settings, you simply have to follow these steps.
Go to your iPhone's settings from your home screen.
From the iTunes and Apple Store section, choose the Apple ID option and fill in your login details.
On your Apple Account, look for the 'Subscriptions' option.
Tap on 'Subscriptions', and there will appear a list of all the subscriptions you have made using your Apple ID.
Find 'Spotify Premium Subscription' from the list.
By clicking on 'Turn off Automatic Renewal', you'll successfully cancel the subscription.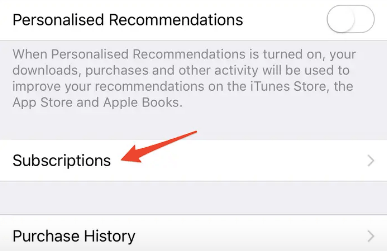 Another way of canceling your Spotify premium membership on an iPhone is to do it through your browser. Follow the guidelines below for successful cancellation.
Open your browser and search for Spotify's Official website.
Enter your Spotify premium account details in the login section.
From the info page, choose 'your plan' and then click on 'Change Plan'.
From here, scroll down to find the 'Cancel the premium subscription' option present at the bottom of the screen.
Confirm your decision by tapping 'Yes Cancel', and your Spotify premium membership will be canceled successfully.
NOTE: If you have any questions during the process, please follow the official cancelation instruction on Spotify.
Part 2. Why do People want to Cancel Spotify Premium?
Spotify is an amazing music app to enjoy music in many aspects. So how can people still want to cancel their subscription to Spotify premium accounts? After a full-scale investigation and survey, we seem to find the reasons.
Expensive Fee
People cannot afford to pay an expensive fee for continuing their Spotify premium subscription every month. It stresses out their monthly budget making it harder for them to manage their expenses. Unless they can find a way to use free Spotify premium, cutting this budget seems to be their only option.
Unable to Play Downloaded Music on Other Apps
The second most-mentioned reason why people don't want Spotify premium membership is the inability to play downloaded music outside of Spotify. You can't play the songs you download from Spotify on MP3 players or other music players.
This restriction almost drives the users crazy because it gives them a feeling of actually renting the music instead of owning it.
Using Other Music Apps at the Same Time
I believe many people are using more than one music streaming app. Why? Because usually, a single app can't fulfill all the music requirements. There might be some of your favorite songs that don't grant copyrights to Spotify. And this will force you to download another music app that possesses those songs, which cause you much more money.
Part 3. How to Download Spotify Music after Cancelling Premium?
After the successful cancellation of your Spotify premium membership, now you must be looking for a suitable alternative way to download your favorite Spotify music. Don't worry. We have got your back.
Let us introduce you to the perfect alternative to Spotify premium - SpotiKeep Spotify to MP3 Converter. There are many reasons why SpotiKeep Converter is better than Spotify premium. Let us go through these reasons and decide if SpotiKeep is worth it or not?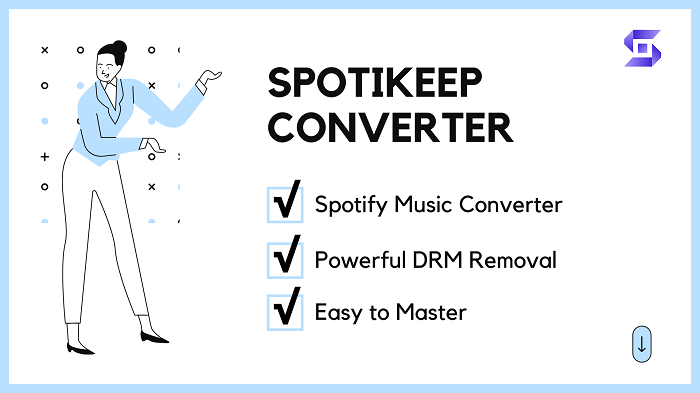 Why SpotiKeep?
SpotiKeep enables you to use a lot of benefits that are missing in even premium subscriptions. These benefits include:
To your biggest surprise, SpotiKeep Converter enables you to download and convert music from Spotify to MP3 or other audio formats. In this way, you're able to own the music but not "rent" it.
Also, you can easily download your Spotify music by using SpotiKeep without any limitation, which is not possible in Spotify premium membership.
The best thing is that you can also choose batch downloading, which will ultimately save you plenty of time downloading your playlist.
* Multiple format options
Another good thing about SpotiKeep is that it supports multiple high-quality audio formats. You can choose to download Spotify playlist to MP3, M4A, FLAC, and WAV. Moreover, you can also set the output quality of your choice from the available options of 320kbps, 256kbps, and 128kbps.
SpotiKeep provides you with the original tags and metadata information covering the name of the song, artist, and album. This information helps you organize your playlist in a better way.
To help you more with using SpotiKeep, we have prepared this guide on using SpotiKeep to download Spotify songs, with detailed steps. Give it a good read to find out how to avail SpotiKeep features.
Step 1. Install SpotiKeep
First of all, please free download and install SpotiKeep Converter on your Windows or Mac computer.
Step 2. Launch the software
After successfully installing, run the software on your device. Choose 'Continue Free Trial' when the program asks you to enter a registration code. You can have your free trial for 30 days.
Step 3. URL copying and pasting
Now copy the song's link that you want to download and paste it into the 'paste URL option'.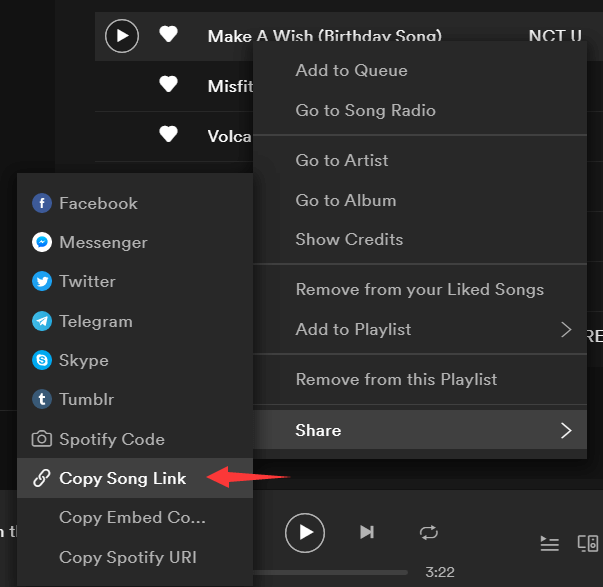 Step 4. Add file
Click the 'Add file' button and you'll find the song track displayed on the interface.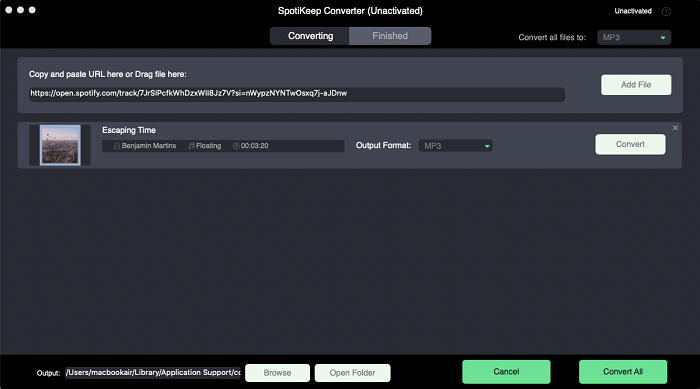 Step 5. Music adjustments
Now adjust the audio and output settings of the song from the 'preferences settings'.
Step 6. Choose output format
Then choose the format type for your downloaded songs. Supported audio formats include MP3, FLAC, M4A, and WAV. You can change this setting at any time.
Step 7. Set the Saving location
You can decide the saving path from the 'browse' option that appears at the bottom of the screen and finally save it to your device.
Step 8. Download and convert
Once you've set everything, hit the 'Convert' or 'Convert All' button, and SpotiKeep will immediately start to download your music and convert it to the chosen format.
SpotiKeep vs. Spotify - Price Comparison
If you're seeking an ultimate solution to enjoy Spotify music offline and to have actual possession of the songs, SpotiKeep is your fair option. The cost of one year of SpotiKeep is way smaller than Spotify premium. Let alone you can have SpotiKeep for a lifetime, which Spotify premium can never offer.
| | | |
| --- | --- | --- |
| Plan | SpotiKeep | Spotify Premium |
| 1-Month | $19.95 | $12.99 - $14.99 |
| 1-Year | $39.95 | $59.88 – $179.88 |
| Lifetime | $79.95 | - |
Summarize
This article is a detailed guide on how to cancel a Spotify account subscription for the premium plan on Windows, Mac, iPhone, or Android devices. Moreover, it also covered the major reasons why Spotify premium membership cancellation is getting common these days.
In the end, a great alternative after you canceling Spotify premium is SpotiKeep Converter – a real tool to free you from Spotify premium subscription. In case you have any further queries, feel free to drop down your questions below in the comment section, and we would love to answer.
Apple Music Converter
Convert and Save your favorite songs from Apple Music Permanently for Free.
Don't miss a moment of the Music you love.
Spotify Music Converter
Download Spotify songs, albums and playlist Permanently for Free.
Don't miss a moment of the Music you love.