A visualizer is a music feature that allows you to enjoy your music with an animated image according to the song's rhythm. A visualizer analyzes the song's frequency, and the image animates based on the music's frequency. A visualizer always appears in media players, particularly audio players. What about Spotify Visualizer? Is there a visualizer app on Spotify?
CONTENT Part 1. Does Spotify Have a Visualizer?Part 2. Top 7 Spotify Music Visualizer OnlinePart 3. Top 10 Spotify Visualizer on DesktopEditor's Word
Part 1. Does Spotify Have a Visualizer?
The official Spotify app used to have a music visualizer inside it. However, Spotify had disabled the visualizer function for some reason. Before removing the visualizer, users would type "spotify:app:visualizer" in the search bar to find the Spotify Visualizer. But now, users can only use a 3-rd party music visualizer to visualizer Spotify music.
So, what's the best visualizer for Spotify? We've collected the top seventeen online and desktop Spotify music visualizers.
Part 2. Top 7 Spotify Music Visualizer Online
The following online Spotify music visualizers we recommend can only be used on web pages, which means they only work for Spotify music when you play music on the Spotify web player.
Kaleidosync Spotify Visualizer
Kaleidosync is an online Spotify Visualizer that is easy to set up and use. It only requires you to sign in to Spotify with your account and select it as the playing device from the devices' list. Once you do this, you can enjoy Visualizer on your Spotify music. There're six visualization themes for you to select. The visual effects that Kaleidosync provides are fantastic.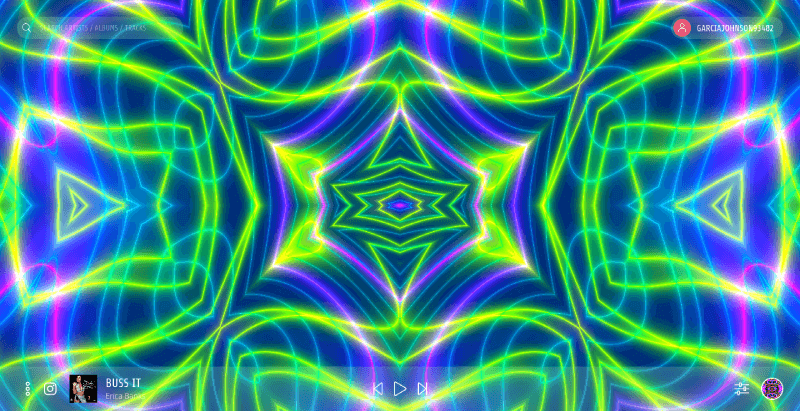 Music Storm Visualizer
Music Storm is a Google extension that can help you convert your music tab into a visualizer. It supports Google Music, Soundcloud, Spotify, Youtube, etc. To start with, please go to the extension's page on your Chrome browser, then click the "Add to Chrome" button, and Chrome will begin installing the extension. Next, pin the extension on the browser so that you can access it quickly.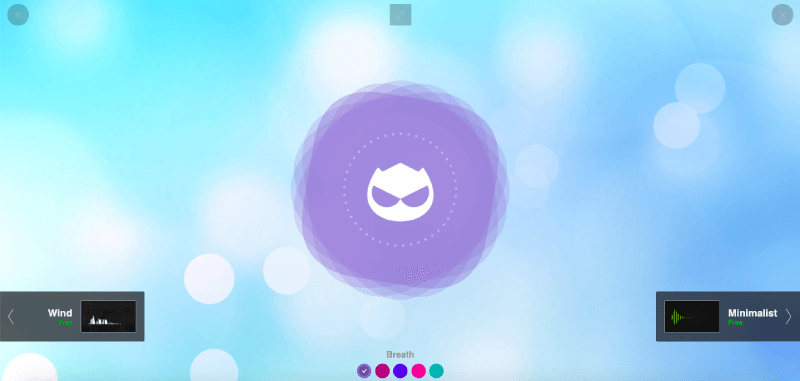 When you're playing a song on the Spotify web player, click on the Music Storm's icon on Chrome's toolbar. Then you'll see a popup new window displaying the music visualization.
AudioBud Spotify Music Visualizer
Audio Bud is a web music visualizer that supports all web pages. It has eight different audio filters and eight different background colors that allow you to have fun. Each background color comes with a unique vibe, and users tend to select different colors according to their mood. You can also customize the Visualizer until it looks pleasing to you.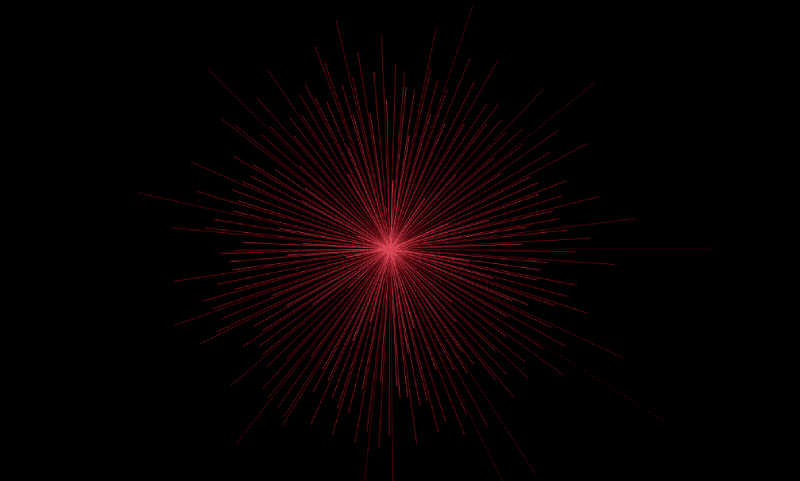 AudioVisualizer for Spotify (by afreak)
The AudioVisualizer is a visualizer for Spotify that allows you to choose among several scenes and play with the settings to get the desired scene. All you have to do is add it to Chrome. It also comes with a shortcut key (CTRL+Q) to start/stop.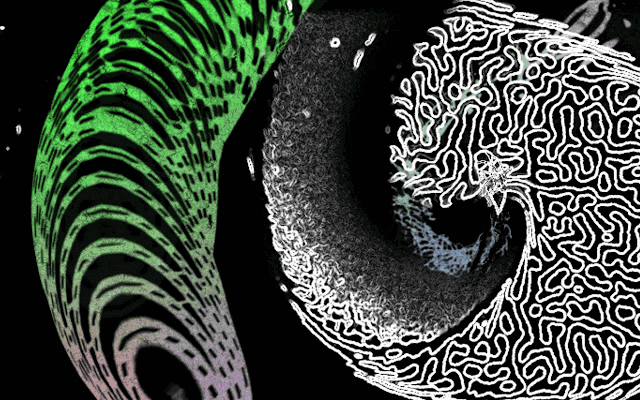 Tessellator Music Visualizer for Spotify
Tessellator Music Visualizer can also be used as an audio visualizer for Spotify. It provides you free visualizations for music streaming, just like all online visualizers are. To use Tessellator for Spotify music, open the visualizer and log in with your Spotify account. And we suggest you use a non-mobile-based browser to open the visualizer for a better visual experience. Also, Safari isn't the best browser for using this visualizer.
Audio Visualizer Spotify
Audio Visualizer for Spotify is a popup visualizer. It is the simplest type of Visualizer. The frequency of audio playing on the tab is recorded and analyzed. The Visualizer then works according to that frequency in the popup window.
Razer Keyboard Audio Visualizer
The Razer Keyboard Audio Visualizer is a Chrome Extension that empowers audio lightning on Razer Chroma keyboards. When Google Chrome produces sound in one of its tabs, the extension can be assigned, and the audio impact will be straightforwardly accessible on the keyboard.
The extension deals with every one of the stages that produce audio: Youtube, Soundcloud, Twitch, Dailymotion, and numerous more. The extension gives six themes by default which are pretty fascinating.
Part 3. Top 10 Spotify Visualizer on Desktop
To enjoy visual effects when playing music on a computer, you have two options. One is to use a music visualizer program to capture the music you're playing on Spotify, such as the first seven software listed below.

The second one is to download music from Spotify to MP3 or other formats with SpotiKeep Converter, and play the downloaded Spotify music on the other players that contain an audio visualizer feature. The rest three applications listed in this part are music players with visualizer features. SpotiKeep Converter allows you to convert your favorite Spotify songs into MP3 and stream them on any device that can play MP3 format. Try SpotiKeep Converter for free via the following download links.
Now we'll take a look at all of the software that can serve as a Spotify Visualizer.
Synesthesia Music Visualizer (Windows & Mac)
Synesthesia is a very simple audio visualizer that supports Spotify. Download this software and get going with the visualizations. You can following this Synesthesia quickstart guide on YouTube.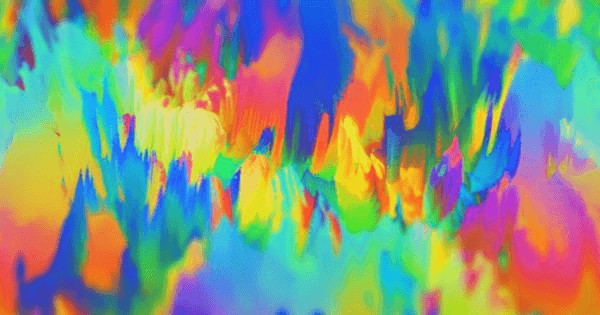 This software provides you fifty-plus built-in scenes that you won't be bored off quickly. The advanced algorithms used in the software allow it to translate the music into visual graphics automatically.
Apart from this, you can also add your custom logo or picture and transform them on the spot. You can create your scenes, and projector support allows you to project the video output in real-time to any screen.
VSXu Music Visualizer (Windows)
The VSXu Music Visualizer supports all music playing apps, including Spotify. VSXu music visualizer comes with visualizing effects that are controlled by the beat of the audio. You can reduce or increase the visual effects' speed to fit the audio in a better way. You can also add details on a high note that makes the music more enjoyable.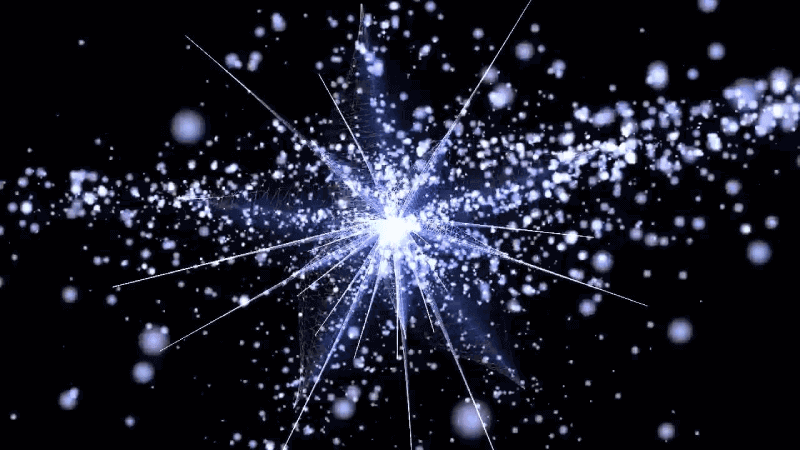 VSXu music visualizer Spotify has many built-in visualization designs. Users will likely settle for any of these beautiful visualization designs.
Kauna Spotify Visualizer (Windows)
Kauna is a music visualizer on Spotify that can also record sound through the microphone. It can visualize any sound produced in the system. It is famous for its beautiful and versatile visualizations that include Waves, Bars, Burning Clouds, etc.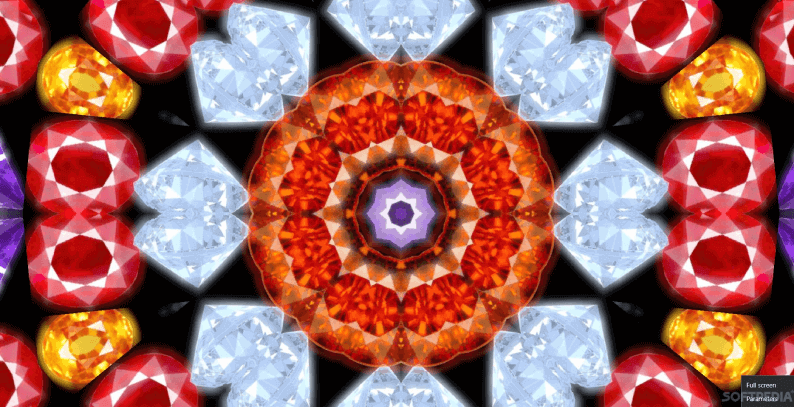 DiscoBrick Visualizer for Spotify (Mac)
Discobrick can be used as a music visualizer Spotify and as a visual studio FX. It can translate music into visual effects and can also be used to create animations and digital effects for parties and concerts to keep the audience intrigued.
It has multiple themes that match every occasion. You can add your images and live videos in Discobrick. You can adjust the rendering speed and media speed based on your hardware.
Lano Audio Visualizer (Windows)
Lano Visualizer serves as a Spotify Music Visualizer owned by DeviantArt who is known for providing cool plugins. Lano visualizer is an audio visualizer with rounded edges that looks pleasing.
It has some cool features like customizable color and fonts, Full Spotify support, hiding skin when the media player is not running, etc.
Bazik Audio Visualizer (Windows & Mac)
Bazik is a modern audio visualizer. Its perks are super easy to use and create appealing visualizing effects by listening to the audio generated through your system. It is built for high-quality HD, UHD audio, and projectors. It is easy to control, and you don't need an instruction manual for using it at full potential.
FullCovered Music Visualizer (Mac)
FullCovered allows you to browse and play youtube directly. It can also serve as a music visualizer for Spotify as it comes with iTunes and Spotify support.
Features include full-screen streaming, playing YouTube with a single tick, Keyboard alternate routes for play/stop, past melody, next tune, volume control, control the size and position of the text on screen, etc.
iTunes Visualizer for Spotify (Windows & Mac)
iTunes has always come with a built-in music visualizer since its launch. The Visualizer has dazzling animations and a light show that combines with the animations to give a pleasing effect. You can convert your Spotify songs to MP3 and then import them to iTunes to enjoy Visualizer. The Visualizer can be opened in iTunes by shortcut (Command+T).
Windows Media Player (Windows)
It is the default media player for Windows that can become a music visualizer Spotify. It can play your favorite song along with visualizing them. All you have to do is, while playing a song, right-click inside the media player and select "Visualizations" you will see the list of available patterns, and you can select the one you like.
PotPlayer (Windows)
PotPlayer can also function as a music visualizer for Spotify. It can be regarded as a mini version of Visualizer of the Window Media Player. It combines two visualizations, Alchemy and Floating Balls, the Windows Media Player's visualizations, and a neat result.
Editor's Word
Visualizations are the effects shown on screen in the form of animations that make audio more enjoyable. Since Spotify removed its visualizer, we can only use third-party apps as Spotify visualizers and serve the purpose.

We have discussed the best visualizers that are easy to use and come with customizable themes to match your choice. A Spotify music visualizer enhances the listening experience and can be pleasing to watch. Visualizers can also be used in large audiences at projectors to keep the audience involved as stunning visual effects look good accompanied by good beat drops.
Apple Music Converter
Convert and Save your favorite songs from Apple Music Permanently for Free.
Don't miss a moment of the Music you love.
Spotify Music Converter
Download Spotify songs, albums and playlist Permanently for Free.
Don't miss a moment of the Music you love.