As a Spotify user, you might be upset when you found out you can't save Spotify songs as MP3s. But I bet you'll surprise after reading this tutorial. Today we're going to introduce you to the best 8 Spotify rippers, which can help you rip music from Spotify as MP3, FLAC, or other audio formats.
CONTENT Part 1. What is a Spotify Ripper? Part 2. How to Rip Music from Spotify on a PCPart 3. Top 3 Spotify Ripper Codes on GitHubPart 4. Best 2 Spotify Ripper Apps for iOS/AndroidPart 5. Rip Music from Spotify OnlineFinal Words
Part 1. What is a Spotify Ripper?
A Spotify ripper is special software that extracts songs from Spotify with DRM (Digital Right Management) removal. In another word, it allows you to download Spotify songs without premium.
The ripped Spotify music will be saved as local music, which you can share or store permanently on any music player. That's the fundamental purpose of a Spotify ripper.
Part 2. How to Rip Music from Spotify on a PC
SpotiKeep Spotify Music Converter is an offline Spotify music ripper that lets you rip your favorite songs directly from Spotify. You can download your favorite tracks from Spotify in just a few clicks.
Here are the simple steps you can follow to rip music from Spotify on Windows or Mac.
Step 1: Click the download buttons below to download and install the SpotiKeep Spotify Music Converter. Then launch the application.
Step 2: Click on the green button below, and your computer will automatically open the Spotify web player. Now, sign in with your Spotify account.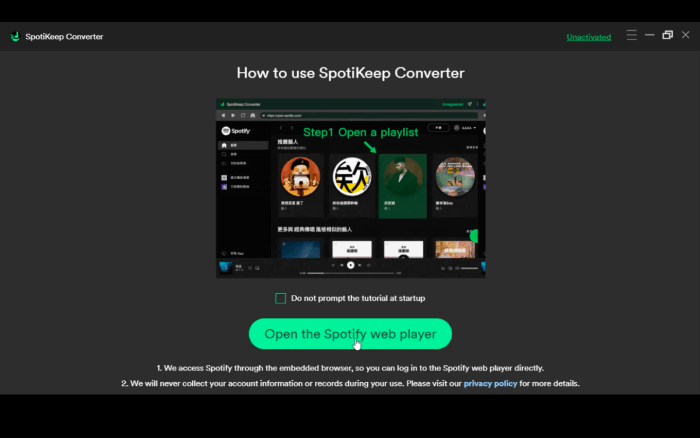 Step 3: Now you can view your Spotify content in the SpotiKeep Converter. Choose any playlist containing the songs you want to rip, then select "Please open a playlist" on the button right.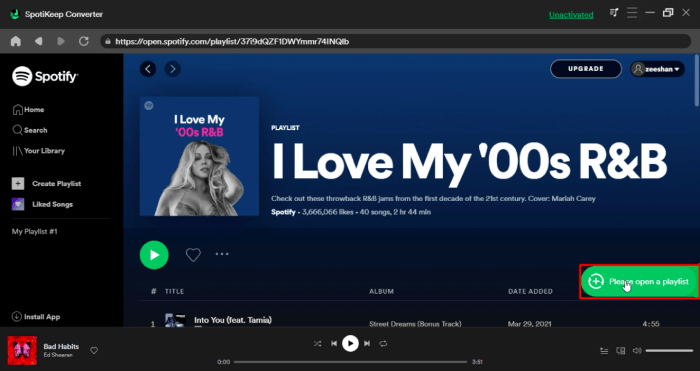 Step 4: A new window will pop up to rip Spotify music. You can customize the output format you would like to save as. SpotiKeep Converter supports MP3, FLAC, M4A, and WAV.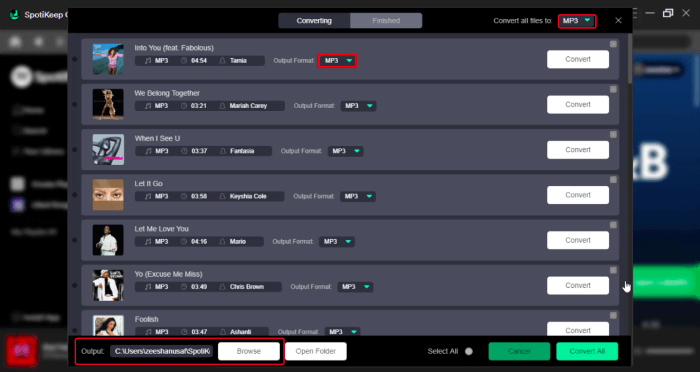 Step 5: Once you've finished all the output settings, you can start ripping music from Spotify. If you'd like to rip the whole playlist, please choose "Convert All". Or you can only rip specific songs from the playlist by clicking the while "Convert" buttons.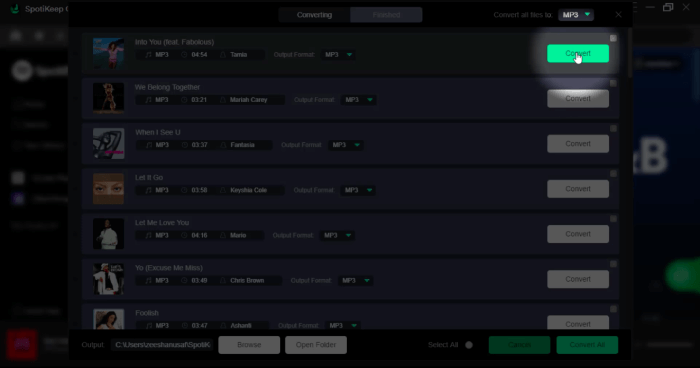 Review of SpotiKeep Spotify Music Converter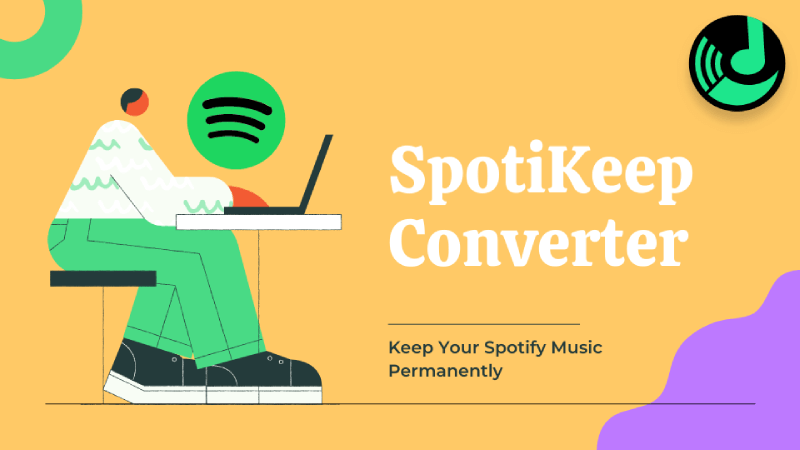 Pros:
The user interface is convenient to use. You can download a song in just a few clicks.
Spotikeep converter offers up to 5x conversion rates from Mac and up to 10x conversion rates on windows. It downloads any song you throw at it in a few seconds.
Spotikeep ensures the lossless quality of the downloads and DRM (Digital Right Management) protection against copyright claims.
You don't need to have a premium Spotify account to download songs permanently into the device.
You can customize the output formats of the songs along with the storage locations right in the application.
Cons:
The only con of the Spotikeep converter is that it's not a free program. But for a very minimal fee, you can enjoy unlimited downloads along with all of the above greatness.
Rating: 4.9/5
Part 3. Top 3 Spotify Ripper Codes on GitHub
1. Spotify Ripper by @scaronni
Spotify Ripper by @scaronni operates on a python interface. What's important about this ripper script is how much it delivers—Spotify ripper by @scaronni nails all the fundamentals of a great Spotify ripper. Including rip music from Spotify into various formats, retaining the original ID3 tags, lossless quality of the downloads, and a keen focus on technical stats for nerds.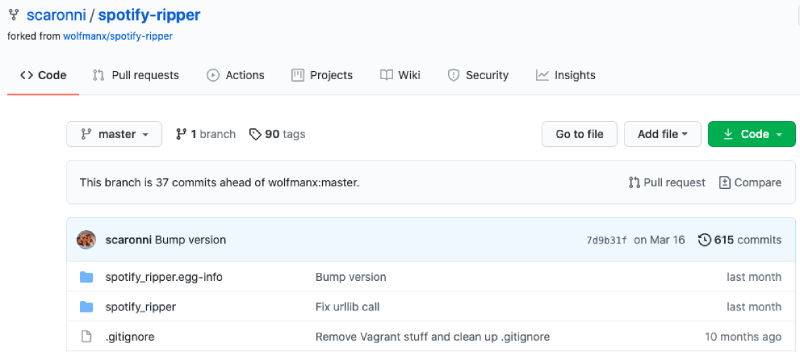 It provides the output format in MP3, MP4, WAV, AAC, FLAC, Ogg Vibs, Opus, and M4A. This is far ahead of the rest of the industry, so Libspotify is popular amongst developers. The app is pretty updated to avoid any bugs and ensure optimal performance.
2. Spotify Ripper by @hbashton
Every great Spotify ripper has some qualities in common. And that's why it shares greatness with all of the most fantastic Spotify Ripper codes out there. It allows you to download music from Spotify while retaining the original quality and ID3 tags. It lets you choose from a variety of output formats. Spotify ripper codes by @hbashton enable local files to sync with Spotify along with real-time downloading. All of these are pretty intriguing features.
3. Spotify Ripper by @tmerten
Spotify ripper by @tmerten is a respected name to call upon the top three Spotify ripper codes. Apart from general things, it also includes high-quality downloads, ID3 Tags retention, and easy downloads. Its UI helps skip tracks already present in the queue or the device. It adds further customization by removing songs from a ripped playlist, rare to see. It saves the original album covers in the rip songs from Spotify. A polished interface forces your fingers to swipe it around, which is the case here.
Part 4. Best 2 Spotify Ripper Apps for iOS/Android
1. SpotifyDL Shortcuts (iOS)
Apple has always been problematic with the added functionality. But with the release of iOS 12, a new scriptwriting function is up. Developers now allow their users to write a script to access some of the application features. Run specific codes in the application and rip Spotify music directly. It's terrific to use such freedom on an iPhone, but it's possible now with the help of SpotifyDL Shortcuts for iOS.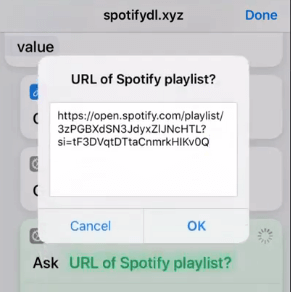 Pros:
It allows you to rip Spotify music in the highest 320 kbps settings in MP3 format.
It's as simple as copy-paste a URL to Spotifydl and pressing on the download button.
Cons:
Doesn't work without Spotify Application.
Limited output formats supported.
Rating: 4.2/5
2. Fildo Spotify Music Ripper (Android)
Fildo is a fantastic app for you to stream and download music. With an elegant design, you can manage all of your music libraries on Fildo effortlessly. You can also use it as a Spotify Ripper to download music from Spotify to MP3.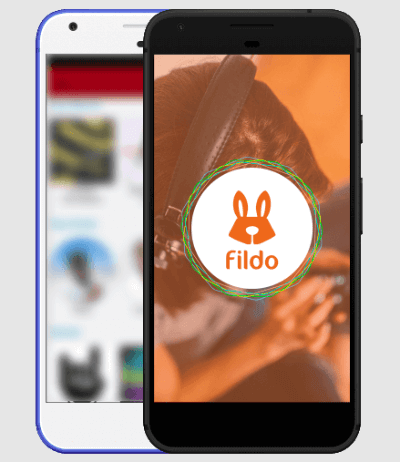 Pros:
Downloads the highest quality songs in 320 kbps sound quality while retaining the original ID3 tags for the albums.
Fildo doesn't limit its library to Spotify. It extracts data from any possible library out there for your songs.
It doesn't require Spotify applications to install and work separately.
Cons:
Fildo only has MP3 as its output format for ripped songs.
There is no batch downloading, and you have to tap and download one after another.
Fildo doesn't allow songs that are otherwise restricted in your region/country.
Rating: 4.3/5
Part 5. Rip Music from Spotify Online
1. DZR Spotify Music Ripper
DZR Spotify Music Ripper is a google chrome extension that lets you access almost every music resource on the planet. It works similarly to the phenomenon of the ripper application. The main fundamental difference is that it's based on an online platform. It lets you download music directly from the webpage with the help of an icon that appears right next to the artist or album. The music downloads permanently in a high-quality format that you can save and share with your friends or family.
There are a few shortcomings when it comes to the DZR Spotify Music Ripper. The main drawback is it only downloads free resources, which means you can't download paid or exclusive music on this application.
2. Music Saver
Music saver is a Google Chrome extension that downloads songs from popular platforms like VK, Spotify, and so, directly into the device. This Online Spotify ripper doesn't need any application to do so. The extension allows you to download your favorite tracks right from the webpage with a mere click on an icon right next to the album or artist. The application keeps running in the background, and it detects any music on the screen. It notifies you through an icon that you can press to download the music into your device.
It only allows music to download in MP3 format, which is fine for most people.
Final Words
In this tutorial, we've introduced the best 8 Spotify rippers that work perfectly on Windows, Mac, Android, and iOS devices. Also, we've included a few online solutions that work on any device. Start having fun by ripping your favorite Spotify music as local MP3 files.
Let our editors know in the comment section which method works best for you. And also, try out our best solution in our "How-to" section, where we answer your queries daily.
Apple Music Converter
Convert and Save your favorite songs from Apple Music Permanently for Free.
Don't miss a moment of the Music you love.
Spotify Music Converter
Download Spotify songs, albums and playlist Permanently for Free.
Don't miss a moment of the Music you love.