Spotify is hands down one of the best music streaming services. Despite being the most subscribed music streaming service globally with 165 Million users, it is not perfect. There's a Spotify download limit even if you've purchased a premium membership.
What's the Spotify download limit? Is there any way to bypass this limit? Wait no more. Here we'll present you with some facts and solutions.
CONTENT Part 1. Spotify Library LimitPart 2. Spotify Playlist LimitPart 3. Spotify Download LimitPart 4. How to Break Spotify Premium Download LimitFinal Verdict
Part 1. Spotify Library Limit
Spotify library limit is the maximum amount of songs you can add up to your library. Spotify used to have its library limit to 10,000 songs only. In 2017, Spotify fans raised the issue to the fan, which resulted in a response from Spotify. Spotify stated that less than 1% of its users reach the Spotify library limit. So they don't have any plans to extend it. But on 26 May 2020, Spotify tweeted and removed the 10,000 song limit on the Spotify music library.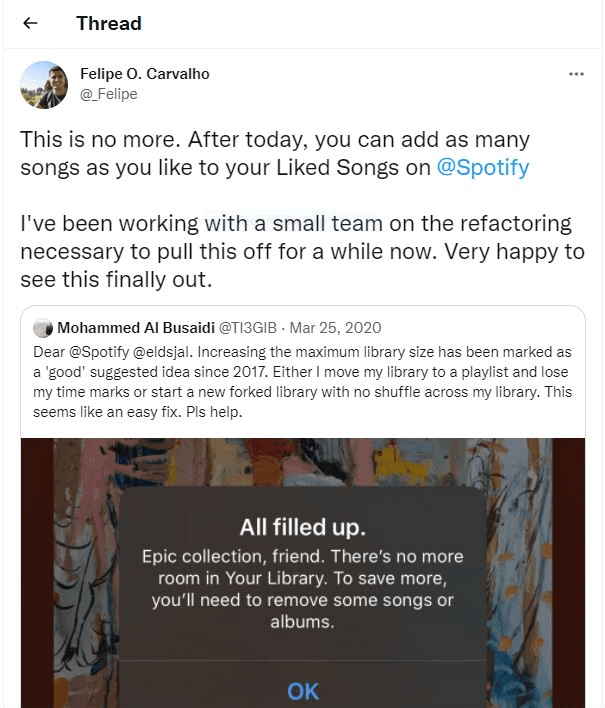 Now users can add up to 70 Million songs to Spotify liked music library. Rather than having to create separate playlists and making a mess. The user experience after this update is much more refined and enjoyable. Both premium and free users can add as many songs as they want to the Spotify liked songs library.
Part 2. Spotify Playlist Limit
Even though Spotify has removed the songs limit on their liked songs library, the limit continues on the individual playlist, even more frustrating. Suppose they have done it once. They can also do it for other libraries. The current Spotify playlist limit is 10,000 songs per playlist for both paid and free subscribers to users.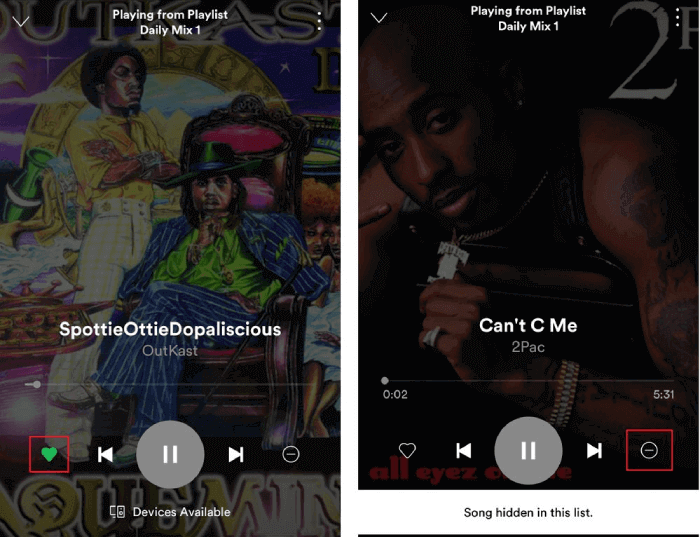 Any user can curate any playlist, which is fully customizable. At the same time, they can only add up to 10,000 songs. Many of us drop/like tracks that we forget about. Such habits won't let you wait much till you read the limit. You should create multiple playlists or use the method below in Part 4 to shatter the Spotify download limit.
Part 3. Spotify Download Limit
Spotify only allows its premium users with paid subscriptions to download the songs. Even the songs are fully encrypted and in Ogg Vibs format, there still are limits to download. Premium users can only download 10,000 pieces for a single premium. If users use their account on multiple devices, then the download limit will divide among all devices. If a person uses five devices, he can download a maximum of 2000 songs on each machine until he makes room for more by deleting any of these devices.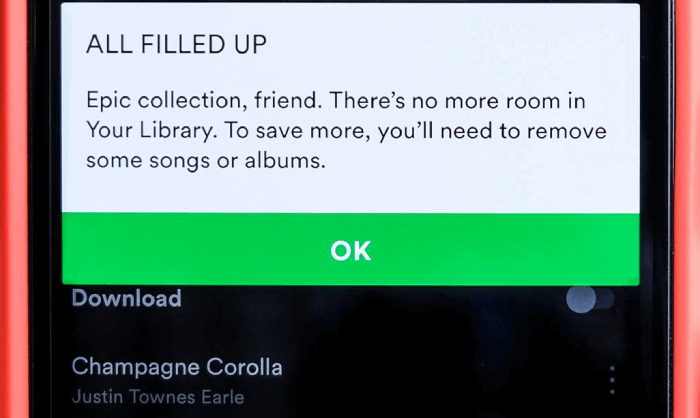 One more thing that's worth mentioning is, Spotify only updates your music collection if it thinks of you as an active user, so you have to stay active at least once in 30 days.
Part 4. How to Break Spotify Premium Download Limit
Isn't it a shame that when we think of unlimited, that only limits to 10,000 songs? Even though it's hard to utilize those unlimited downloads for an average user. But the psychological effect of limiting to a certain number is obnoxious. If you want to break the free Spotify premium download limit, then this piece of writing might be helpful.
SpotiKeep Spotify to MP3 Converter is an offline downloader that lets you download unlimited songs. Unlike Spotify, complete here literally means unlimited. You can save as many songs as long as you want. And you don't even need to have a Spotify premium account to do this. Saving some bucks doesn't always mean you have to compromise. The same remains true for SpotiKeep.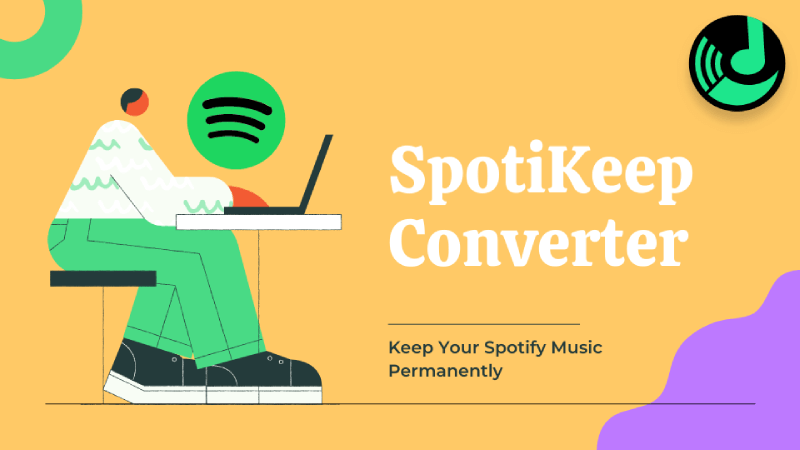 This piece of software is fully loaded with features. Let's find out some here.
Unlimited downloads up to infinity
Protection against copyright claims using DRM (Digital Right Management) removal
Customizable music formats up to 320 kbps along with custom storage locations
Original metadata information
No need for a Spotify premium account
So now you know what you are buying, let's skip to the central part, how to break the Spotify download limit and convert Spotify to MP3. First of first, please download SpotiKeep Spotify to MP3 Converter via download toggles below.
Step 1: Copy the URL of the song you want to download. Then paste it into the SpotiKeep application. You can copy the link by searching music from any browser or free version of Spotify.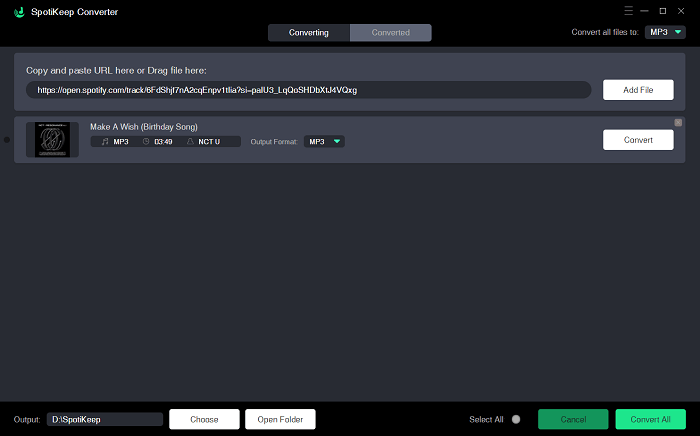 Step 2: Adjust your song according to your taste via variable output formats and storage locations. Select audio formats from the top right corner and choose across various formats, including MP3, M4A, MP4, FLAC, and more.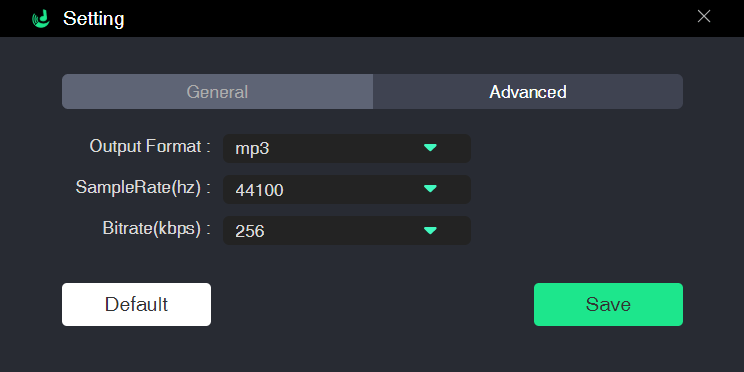 You can also edit the storage locations from the bottom left corner of your screen. Select any place from the browse window and save.
Step 3: Done with the preset? Click on the Convert option on the bottom right of your screen. You will see your download happening right in front of you, along with the ETA for each song. Once the download is complete, you can find it in the local storage of your PC.
Final Verdict
A lot of frequent users on Spotify have been complaining for months about the Spotify download limits. Many of us wonder how many songs we can add to individual playlists, or is there any limit to adding music to the Liked songs library. Or what is the download limit for Spotify? We have curated your one in all guide with answers to all of your queries related to the subject.
If you liked our content about this one, please check out our similar solution in the how-to section. Let us know about the query we should write next.
Apple Music Converter
Convert and Save your favorite songs from Apple Music Permanently for Free.
Don't miss a moment of the Music you love.
Spotify Music Converter
Download Spotify songs, albums and playlist Permanently for Free.
Don't miss a moment of the Music you love.