Have you ever heard of "Music at the moment"? Everyone should live up to the moment and not lose in choosing what application, music, or room to play. Sonos offers world-class speakers, and Spotify isn't short of anything too. Their collaboration offers a multi-streaming setup having access to all of your streaming services at once.
In 2019, Sonos made it free for Spotify free users to connect and stream through Sonos multi-room speaker setup. Before that, the feature was only restricted to premium users. Wonder how to connect Spotify to a Sonos speaker? Keep following.
CONTENT Part 1. How to Add/Connect Spotify to Sonos SpeakerPart 2. How to Play Spotify Music on SonosPart 3. Listen to Spotify Premium Music on Sonos for FreeFAQs of Sonos and SpotifyFinal Verdict
Part 1. How to Add/Connect Spotify to Sonos Speaker
There is no second stance on whether you should connect Spotify to Sonos. Sonos offers world-class speakers, and Spotify isn't short of anything too. But the question is how to connect Spotify to Sonos on desktop and mobile phones. Follow the steps below.
For Android & iOS:
Step 1: Open Sonos Application. Tap the settings icon from the bottom.
Step 2: Press Services & Voice, then select Music & Content. Add Spotify as a service.
Step 3: Finally, Click on Add to Sonos to complete the process as per the instructions on the screen.
For Windows & Mac:
Step 1: Launch the Sonos application. Click on Select a Music source from the right.
Step 2: Choose Spotify in Add a Music Services. Follow the instructions below to complete the process.
Part 2. How to Play Spotify Music on Sonos
Now you have finally connected Sonos with Spotify; you can stream Spotify directly via the Sonos application. Here is how to use Spotify on Sonos.
For Android & iOS:
Step 1: Connect your device to the Sonos Speaker. iOS users can connect directly via the Airdrop feature.
Step 2: Open the Sonos application and click on Browse. Select Spotify, and then you can map your whole Spotify account in the Sonos application. Select any track from any playlist of yours to play.
For Windows & Mac:
Step 1: Open Sonos on your Desktop.
Step 2: Search for any song or choose from the song, playlists, or artists from Spotify.
Part 3. Listen to Spotify Premium Music on Sonos for Free
Some users might find it hard to connect Spotify to Sonos. It's simple to play local music and transfer it to any device. But with Spotify, it gets much dense, like connecting Sonos to Spotify, controlling Spotify from Sonos, and connecting the speaker system with your device. Sometimes it is messy and has interference issues. The good news is you can download Spotify premium music into your device as local MP3 music.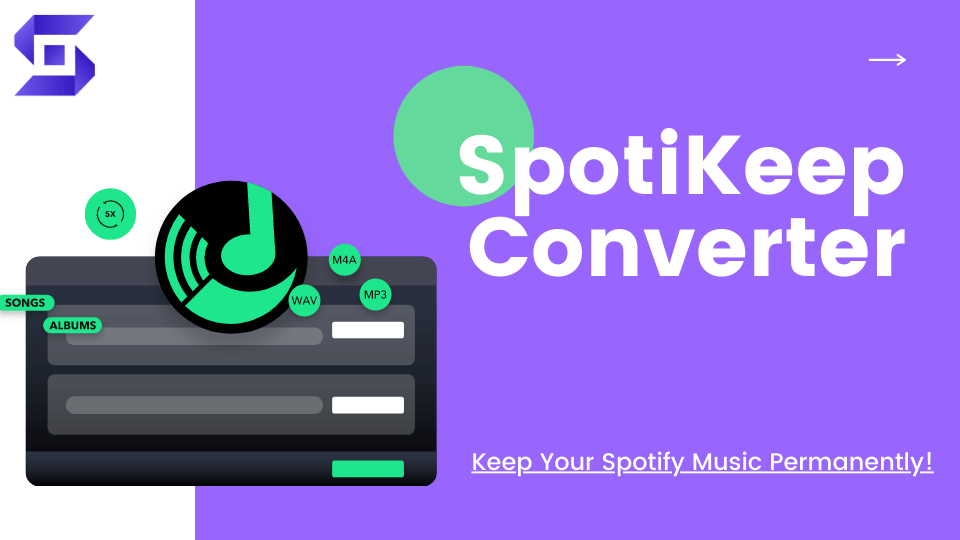 SpotiKeep Spotify to MP3 Converter offers actual offline downloads for its users. It converts high-quality Spotify music into local MP3 music that's free to share, edit, or use without worrying about copyright. SpotiKeep users can skip the Spotify application or its premium version. All they need is a free Spotify account. If you don't have one, please sign up here. It has advanced-level features like:
Adjustable audio formats and bitrates
Spotify premium quality music without having to pay for it
Genuine metadata information so tracks look and feel premium
Batch conversion feature for seamless batch downloads
DRM removal ensures zero copyright claims
SpotiKeep makes people's life easier and gives them the freedom to enjoy their music. If you want to enjoy music at the moment, you should know how to convert Spotify music to MP3. But before that, please download SpotiKeep Converter on your desktop.
Step 1: Open SpotiKeep on your desktop. Open the Spotify web player and sign in using your Spotify account. You don't need a premium version of Spotify or a Spotify application to download Spotify to MP3.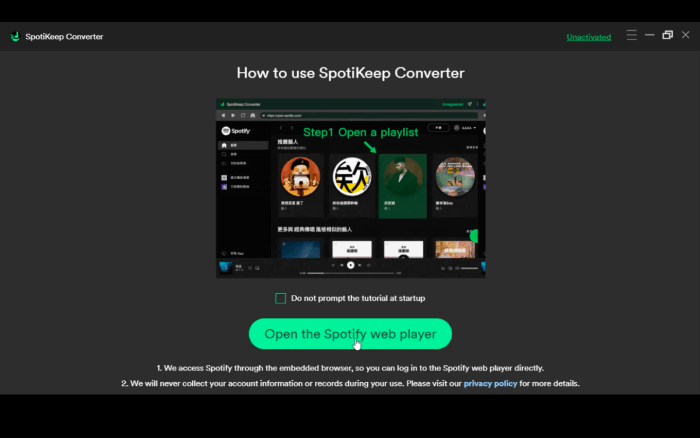 Step 2: Click on the song/playlist that you want to download. Now press the green icon on the right saying Please open a playlist.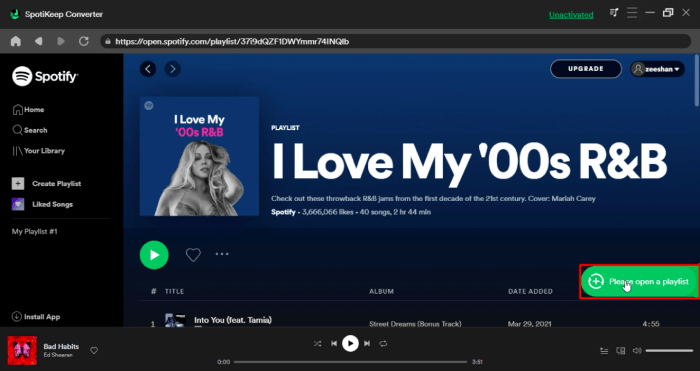 Step 3: You can see all of your selected songs. Customize output formats, storage locations, and similar information now.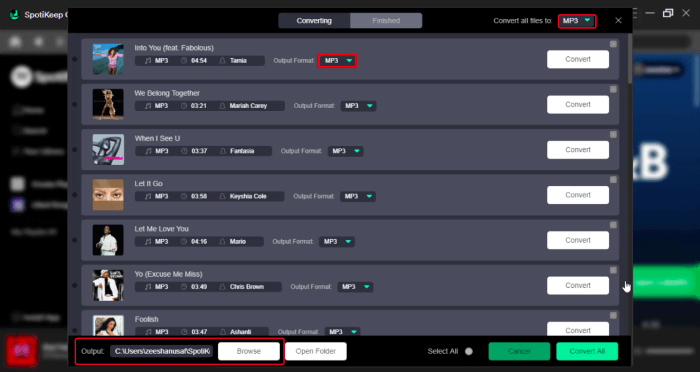 Step 4: You can download individual songs by clicking on "Convert" next to them.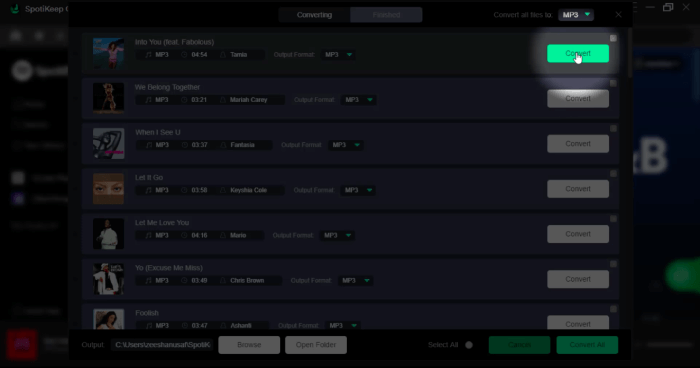 Or you can download all songs in just one click by pressing on "Convert All". As soon as the download is complete, you can find songs in your selected location.
Once you have downloaded music from Spotify using the method mentioned above. You can simply copy it into USB using the steps below.
Step 5: Go to your local music folder with music. Right-click on that folder and click on Copy.
Step 6: Then go to My Computer and open USB. Paste the music folder there.
Now that you have songs on USB. Here is how to add music into Sonos as your local music.
Step 7: Launch Sonos on your Desktop. Go to Manage Menu and open settings.
Step 8: Under the settings menu, click on Music Library settings. Click on the + or Add icon, and choose stored music through the browse window.
Step 9: The local music will soon upload to the Sonos app, and then you can play directly in the Sonos application.
FAQs of Sonos and Spotify
1. How to Logout out of Spotify on Sonos?
Step 1: Go to the Spotify account page.
Step 2: Remove Sonos from the approved application. Then go to the main page and sign out of everywhere.
2. Does Sonos Work Better with Spotify or Apple music?
Spotify with Sonos has no flaws, but it's not the best Spotify controller. Sonos offers a custom template for Apple Music. And the spatial audio/ Dolby Atmos support makes listening to Apple Music on Sonos much more reliable.
3. Why is Sonos not Playing Music?
Sonos sometimes mess up with interference from other devices like microwaves, TVs, fans, radios, etc. You can easily solve this issue by reducing the distortion/interference of Sonos speakers. Less interference offers a smoother music streaming experience.
How do I Stop Sonos from Skipping?
Interference can be a major reason for skipping, pausing, and shuffle of your Sonos stream. Try following for a better playback experience.
Reduce interference
Check the Wi-Fi connection or signal strength in that particular area
Change the location of your Sonos speakers
Final Verdict
Sonos offers excellent speakers and close integration with Spotify. This means you can now wirelessly manage your music set up in separate rooms. Switching to multiple streaming options and different speakers in different rooms is a piece of cake with the Sonos application. Only if you know how to add and play Spotify on Sonos. We have a special treat in Part 3. You can enjoy Spotify premium on Sonos without the whole Spotify setup on Sonos.
That was everything you need to know about Spotify and Sonos. Let us know if you still have any confusion related to the topic. Leave your thoughts in the comment section below.
Apple Music Converter
Convert and Save your favorite songs from Apple Music Permanently for Free.
Don't miss a moment of the Music you love.
Spotify Music Converter
Download Spotify songs, albums and playlist Permanently for Free.
Don't miss a moment of the Music you love.