As the acknowledged leader in the streaming music market, Spotify has gained a large number of loyal users due to its accurate playlist recommendation service that provided for both free and paid users. Spotify Premium users need to pay $9.99 a month to enjoy more convenient services, including free ads and song downloads. But compared to the 75 million Spotify Premium subscribers, there are still 99 million users who are unwilling to pay monthly to get the additional services. Could normal users experience premium services to download music from Spotify to Andorid phones for free? This tutorial will give you the expected answer.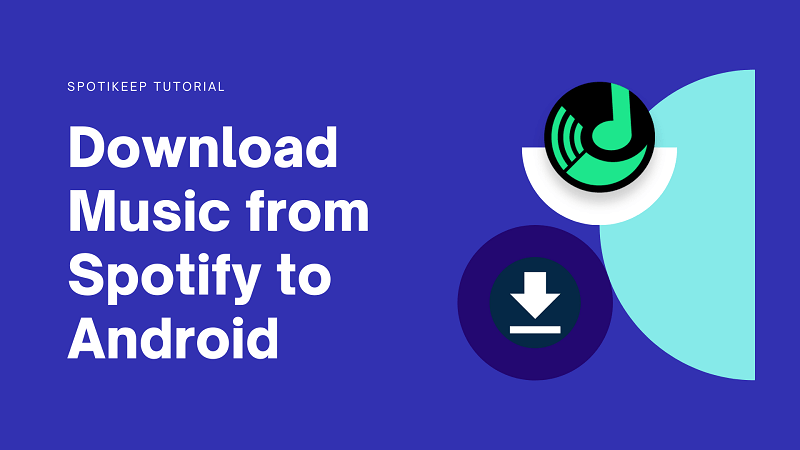 CONTENT Way 1. Download Spotify Music with Spotify Free Trial Way 2. Download Spotify Songs, Playlist using Spotify Music Converter
Way 1. Download Spotify Music with Spotify Free Trial
In order to help new users famIliar with its operation, Spotify provides a one-month free trial for the accounts which hasn't yet used the free Premium membership. It gives enough time for users to enjoy all the services provided by Spotify Premium and determine whether or not to pay for it.
Note: You CANNOT sign up for a Spotify Premium free trial on the Spotify desktop program or the iPhone version.
Now I will show you how to download music from Spotify Android for free by using the free 30-day trial.
Step 1. Log in Spotify
Run Spotify on your Android and you'll enter the main page if you're logged into your account.
*If you aren't signed into Spotify, tap "LOG IN" to enter your email address and password or log in with your Facebook account.
Step 2. Open Setting
Select the "Your Library" section, which is in the lower-right corner of the screen. When you come into the library, tap the gear-shaped icon in the top-right corner to get the setting menu.
Step 3. Get Premium
Tap the large "GO PREMIUM" button which is near the top of the screen to access the next page and click on the "GET PREMIUM" that below the "Subscribe now and get 30 days free" heading. Then a payment page will appear.
Step 4. Start Free Spotify Premium
Tap "CONTINUE" once you have entered all the payment information and it will immediately register your account for a free 30-day Premium trial.
Pros:
- It's available with the Spotify app and you don't need to download a third-party tool.
- Totally free in 30 days.
Cons:
- Only 10000 songs can be downloaded.
- The downloaded songs are still in DRM protected Ogg Vorbis format and can only be played through Spotify.
- The downloaded music will be unobtainable if you cancel the subscription.
- Spotify will charge you $9.99 for the next premium period automatically if you forget to cancel the subscription.
Way 2. Download Spotify Songs, Playlist using Spotify Music Converter
Instead of using Spotify Premium, there is another helpful way to help you download Spotify music to Android for free which is the same easy as the first method. That is, with the help of SpotiKeep Spotify Music Converter.
SpotiKeep Converter presents as a professional conversion tool for those who have the need to download songs from Spotify and save them to desktop, Android or iPhone. It can help you directly convert the Spotify songs to a DRM-free format, like MP3, M4A, MAV, and FLAC to enjoy them on other music players. The most convenient is that it assists you to download tracks, album, and playlist directly whereas you have to add the songs to "Liked Songs" or a playlist to download with Spotify Premium.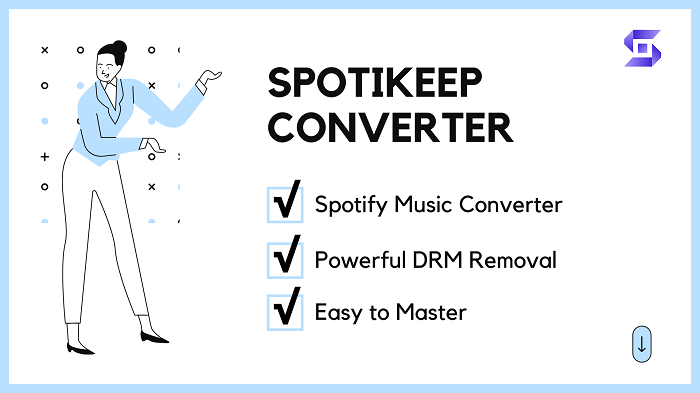 Referring to the using process, SpotiKeep Converter is quite simple to grasp. Here are the main procedures to download Spotify music to MP3 with SpotiKeep Converter free version.
Step 1. Get the SpotiKeep Converter Ready
Click the download button below to enter the product page and choose the corresponding version to get the SpotiKeep Converter installation package. Complete the installation steps according to the instructions.
Step 2. Add Songs/Playlist
After the installation finished, hit the SpotiKeep Converter icon on your device to operate. Spotify will be opened at the same time. Copy the URL of songs/playlist from Spotify to SpotiKeep Converter and tap the button "Add File" to get the song information.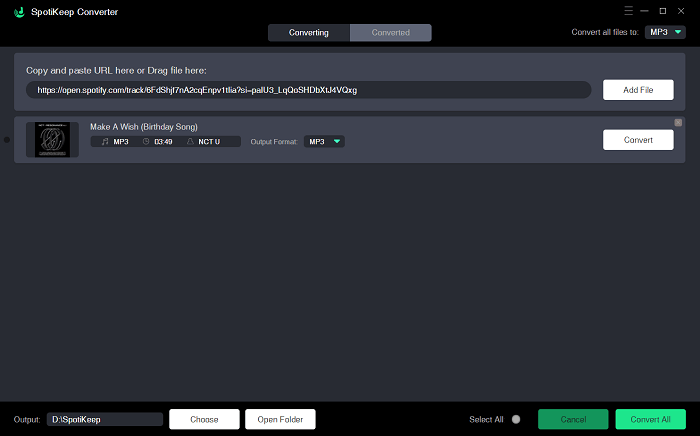 Step 3. Output Settings
Once the tracklist has been presented under the flame bar, you can customize the output setting as you like. By default, SpotiKeep Converter will convert the songs to MP3 files. If you want to save them in another format, you can click "Convert all files to" to change the formats of all the videos at once.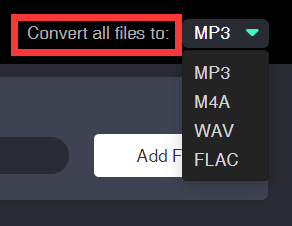 Step 4. Convert Spotify Music
After making your choice, click on the "Convert All" to get started and wait a moment for the download. Then you can get the DRM-free Spotify music in the default folder.
Pros:
- The downloaded songs are saved on a local path for permanent preservation.
- Spotify music can be converted from OGG Vorbis to regular MP3, M4A, WAV, and FLAC formats.
- Convert Spotify songs with 100% original quality.
- No limitation for the number of songs.
Con:
- Only the first 3-minute audio is enabled to download from Spotify with the free trial version of SpotiKeep Converter.
Conclusion
Relatively speaking, it is more recommended to use Way 2 to download songs from Spotify to Android. The songs downloaded by Spotify Premium will expire after the trial period, but SpotiKeep Converter will directly convert the songs into other plain formats, which can be stored permanently and give users more chances to appreciate Spotify music breezily.
Apple Music Converter
Convert and Save your favorite songs from Apple Music Permanently for Free.
Don't miss a moment of the Music you love.
Spotify Music Converter
Download Spotify songs, albums and playlist Permanently for Free.
Don't miss a moment of the Music you love.